---
Tea Plantation
Arjun Kapur | Manager | Tata Tea, Munnar, Kerala
What is Tea Plantation?
You may be curious about a Career in Tea Plantation. One should first understand What a Career in Tea Plantation entails before investing time and effort to figure out How to start a Career in Tea Plantation. The internet is a great source of information on Tea Plantation, but it is second best to learning about the same from a real professional.
Manager Arjun Kapur invested 7 years in Tea Plantation. Manager Arjun Kapur describes Tea Plantation as:
Tea plantation is a very delicate operation and needs adequate planning and proper supervision. Correctly planted tea plants establish in the field quickly, grow vigorously and come into full bearing early.
How Manager Arjun Kapur got into Tea Plantation?
I did my Schooling from The Doon School in Dehradun. Then I went on to do my BA in Economic hons from SRCC in Delhi University. I worked in the Tea Plantations for 7 years.



Manager Arjun Kapur's Talk on Tea Plantation





Starts with what is:
1)
Tea Plantation


Next, it covers Education. We all know that only 10% of what is taught in Tea Plantation is actually used in real life. The Education section of the Talk clearly explained what is the 10% needed in Tea Plantation. It defines Education in terms of following items for Tea Plantation:
2)
Driving
3)
Agriculture
4)
Plant Diseases/Pests
5)
Soil Management


Then, the Talk focuses on the most important component that is Skills. Tea Plantation demands specific Skills which only an experienced professional can lay out. Here is a list of Skills required for Tea Plantation:
6)
Management
7)
Communication
8)
Observation
9)
Decision Making
10)
Sense of Taste


Positives of Tea Plantation motivate one to work hard for the same. The Talk discusses following Positives of Tea Plantation:
11)
Close to Nature/Outdoors
12)
Well Rounded
13)
Physically Fit
14)
Pristine Surroundings


Challenges define Tea Plantation as much as the Positives of the same:
15)
Loneliness
16)
Wildlife Encounters
17)
Natural Disasters


In the final section of the Talk, Arjun Kapur talks about How a day goes in a Career in:
18)
Tea Plantation


Install the LifePage App to:


(for Free) Watch Manager Arjun Kapur's full Tea Plantation Career Talk


(for ? 100 or ? $ 1.4) Do a Self Assessment on Tea Plantation to calculate your Dream Index, which is defined as:



According to Arjun Kapur your chances of success in Tea Plantation is __%




Access your personalized Dream Index Report which will have all your Dream Indices sorted in descending order.
---
How to get into
Tea Plantation?


If you are want to get into Tea Plantation, start by investing in a Career Plan.

The 14 hour process, guided by a LifePage Career Advisor, will help you introspect and check whether your interest in Tea Plantation is merely an infatuation or is it truly something you wish to do for the rest of your life.

Next, your Career Advisor will help you document how you can get into Tea Plantation, what education and skills you need to succeed in Tea Plantation, and what positives and challenges you will face in Tea Plantation.

Finally, you will get a Career Plan stating which Courses, Certifications, Trainings and other Items you need to do in the next 7 years to become world's best in Tea Plantation.



---
LifePage Career Plan
14 hour personalized guidance program
---
Your LifePage Career Advisor facilitates your guided introspection so that you
systematically explore various Career options
to arrive at a well thought out Career choice.
Next: your Advisor helps you figure out how you will get into your chosen Career and
how will you develop the skills needed for success in your Chosen Career
.
LifePage Plan will not stop at saying "to become an Architect study Architecture". It will guide you on
which Certifications, Trainings and Other items you need to do along with your Architecture education
to become the world's best Architect.
---
Links for this Talk
Manager Arjun Kapur's LifePage:

[LifePage]
https://www.lifepage.in/page/arjunkapur
LifePage Career Talk on Tea Plantation

[Career]
https://www.lifepage.in/careers/tea-plantation

[Full Talk]
https://lifepage.app.link/20171129-0001

[Trailer]
https://www.youtube.com/watch?v=m85FHg7ubUw
(Tea Plantation, Arjun Kapur, Tata Tea, Plants, Soil, Beverage)
---
Similar Talks
Fungiculture is the process of producing food, medicine and other products by the cultivation of mushrooms and other fungi.
"After completing my graduation in social service from Amity University and masters from IGNOU, I worked with an NGO called Sakti Wahini.I have been awarded with Udhyan Pandit by Uttarakhand Govt. I founded my company as Saumya Foods Pvt Ltd in 2013."
---
Organic farming is an alternative agricultural system which originated early in the 20th century in reaction to rapidly changing farming practices. Organic farming continues to be developed by various organic agriculture organizations today.
"After completing my Schooling from St Joseph's Academy, I did my Graduation from BIMM, Pune. I also did my Masters from BIMM, Pune. I worked at ICICI Bank for 2 years as an Assistant Manager. I am a Farmer at the Organic Tree since 2015."
---
Hemp Farming is not growing Marijuana. Hemp and Marijuana come from the same plant called Cannabis but are 2 very different things. Hemp is the sister plant of Marijuana which has a lot of uses but no drug content.
"I went to Sanskriti School and then finally passed out of British School, New Delhi where I took the IB board in order to go abroad. After that I went to the University of Richmond where I majored in International Economics and International Business and did a minor in Italian."
---
Farming is growing crops or keeping animals by people for food and raw materials. Farming is a part of agriculture.
"I did BA Hons. in English Literature from Dayal Singh College. I have done Diploma in System Management from NIIT. I am a certified Master Trainer for Sales by Huthwaite International, UK. I am also certified by Eagle's Flight Canada in Various Business Simulation Games & Activity Based Learning. I conduct sales training for various companies."
---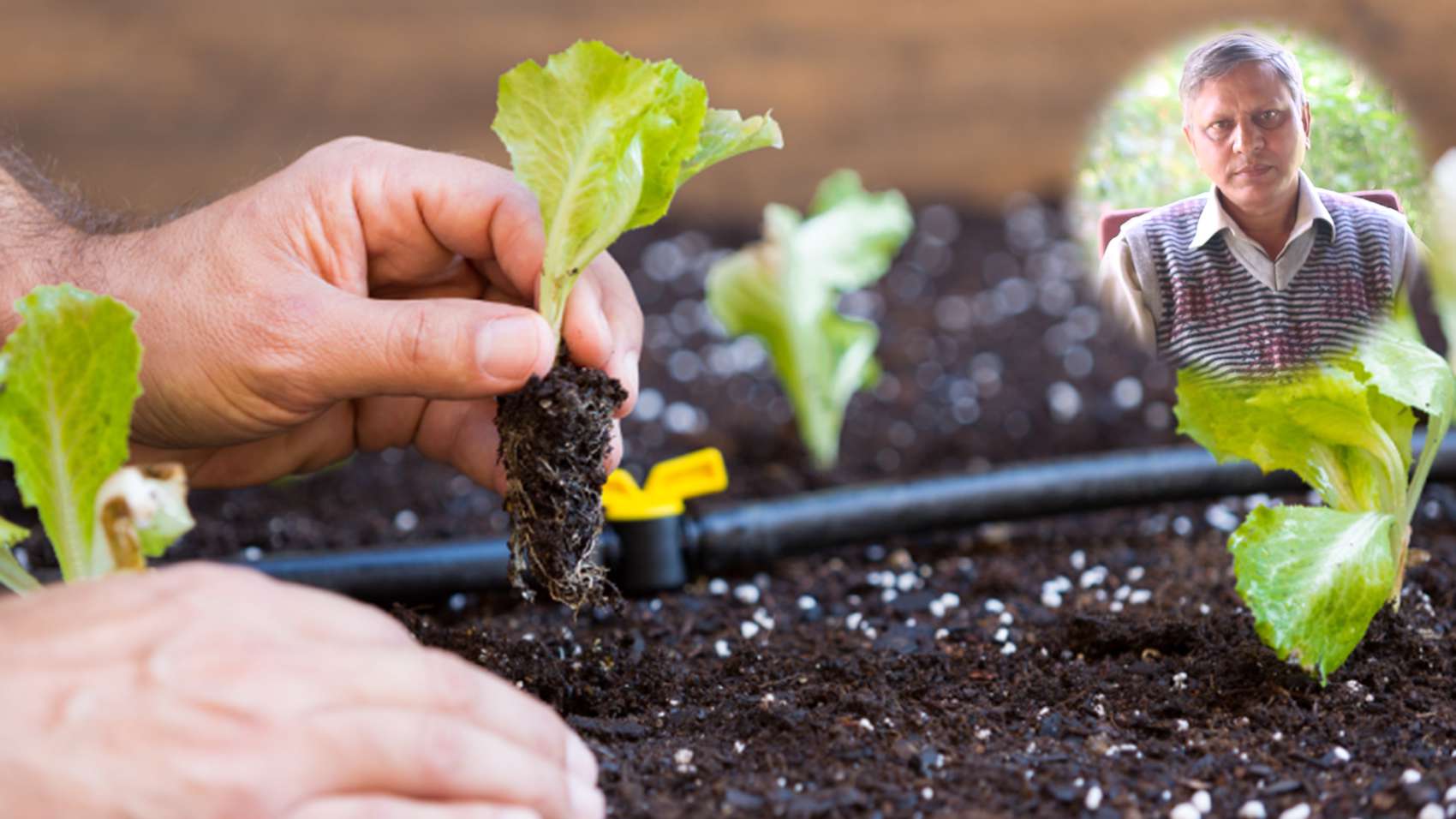 Organic Farming
Vinod Bhatt
Executive Director | Navdanya Biodiversity Farm
[ 21 years & 5 months Experience ]
Organic Farming relies on fertilizers of organic origin such as compost manure, green manure, and bone meal and places emphasis on techniques such as crop rotation and companion planting. Biological pest control, mixed cropping and the fostering of insect predators are encouraged.
"I did B Sc (Zoology, Botany & Geology) from DBS, Dehradun. Post that, I did Masters in Botany followed by Ph D in Plant Pathology. I worked as a Professor of Botany at Pauri Campus for some time before joining an NGO called Academy for Mountain Environics where I worked for 2 years. I have been working with Navdanya Biodiversity Farm since 1997 and am an Executive Director there."
---
Sericulture or silk farming is the cultivation of silkworms to produce silk. Silkworm larvae are fed with mulberry leaves and after the fourth moult, they climb a twig placed near them and spin their silken cocoons. This process is achieved by the worm through a dense fluid secreted from its structural glands, resulting in the fibre of the cocoon.
"After doing my PHD in Neuroscience in 1981, I have worked with Zoological Survey of India for 5 years and after that worked with Silk Organization of Government of India for 30 years. I have published 157 research papers and have been awarded with National and International Gold Medals in various fields. I am working as the principal of Alpine Group of Institution since 2012."
---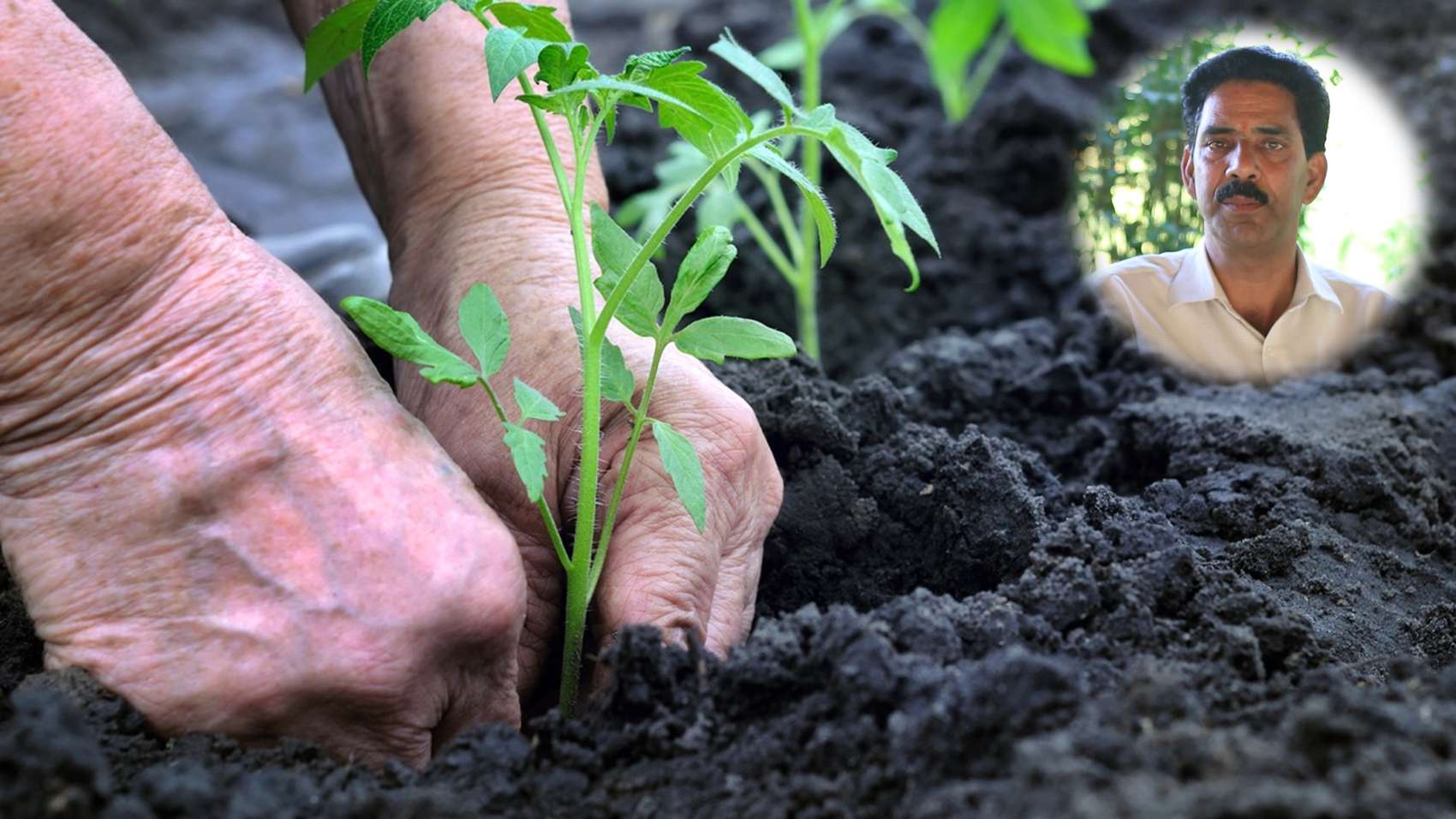 Organic Farming
Pramod Kimothi
Farm Incharge | Navdanya Biodiversity Farm
[ 10 years & 5 months Experience ]
Organic Farming relies on fertilizers of organic origin such as compost manure, green manure, and bone meal and places emphasis on techniques such as crop rotation and companion planting. Biological pest control, mixed cropping and the fostering of insect predators are encouraged.
"After completing my B Sc (Zoology, Botany, Geology) and Masters in Botany from PG College, Gopeshwar, I worked as a JRF (Mistletoe) at DBS College. I have also worked with various NGOs before joining Navdanya Biodiversity Farm. I am Farm Incharge there."
---
Trout Farming involves commercially raising a variety of the freshwater fish called trout in tanks or enclosures such as fish ponds, usually for food. In India, trout farming is practised in only specific states such as Jammu and Kashmir, Himachal Pradesh, Uttarakhand, Sikkim and of late, Arunachal Pradesh. It is a highly
"I did my schooling till class 8. After that, I became a taxi driver for nine years. In 2004, I decided to become a trout farmer. I have been managing the Himalayan Trout Farm in Manali since then."
---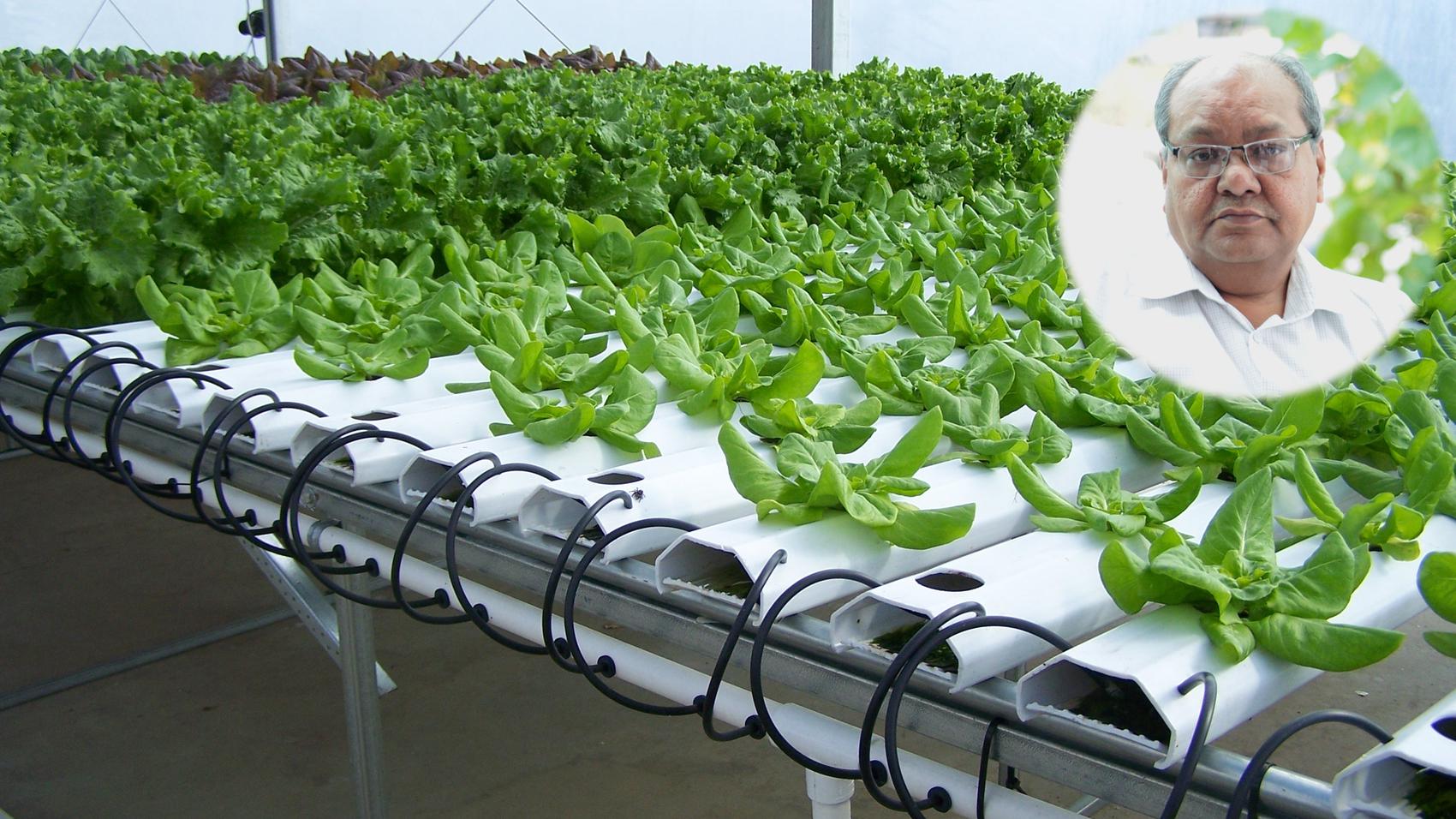 Hydroponic Cultivation
Dr. Arun Kumar Shah
Director | Living Greens Hydroponics
[ 3 years Experience ]
Hydroponics is a subset of hydroculture, which is a method of growing plants without soil by instead using mineral nutrient solutions in a water solvent.
"After doing my schooling from Dehradun and Jhansi, I did B Tech in Metallurgy at IIT Roorkee and then M Tech from IIT Kanpur. I worked in DRDO for 30 years in Material Research and Building Technology. I did my Ph D in Metallurgy from IIT Bombay and PG Diploma in Metallurgy from Germany. I also attended the National Defence College in Delhi. After my retirement I started working in Engineering Education as a Professor and Director in Panipat Institute of Engineering and Technology. I also worked as the Professor and Director at THDC-IHET (Tehri)."
---
[Install the LifePage App to access all Talks]
---