Teaching Music
Sayoni Ghosh | Music Teacher | Wellham Girls, Dehradun
What is Teaching Music?
You may be curious about a Career in Teaching Music. One should first understand What a Career in Teaching Music entails before investing time and effort to figure out How to start a Career in Teaching Music. The internet is a great source of information on Teaching Music, but it is second best to learning about the same from a real professional.
Music Teacher Sayoni Ghosh invested 3 years & 2 months in Teaching Music. Music Teacher Sayoni Ghosh describes Teaching Music as:
Teaching music is quite different from teaching any other subject. Teaching music is not just singing, its creating and understanding ones own music.
How Music Teacher Sayoni Ghosh got into Teaching Music?
I started learning music when I was 10 from Pandit Ajay Chakrabarty. I did my M A in Vocal Music from Rabindra Bharti University, Kolkata and started teaching in Welham Girls School in 2013.



Music Teacher Sayoni Ghosh's Talk on Teaching Music





Starts with what is:
1)
Teaching Music


Next, it covers Education. We all know that only 10% of what is taught in Teaching Music is actually used in real life. The Education section of the Talk clearly explained what is the 10% needed in Teaching Music. It discusses following headings for Education in Teaching Music:
2)
Music Terminologies


Then, the Talk focuses on the most important component that is Skills. Skills are the most important factor determining success in a Teaching Music. It explains Skills needed in Teaching Music with these items:
3)
Voice Training
4)
Identification of Notes
5)
Identification of Rhythm
6)
Dynamics and Improvisation


Positives of Teaching Music are quite interesting. The Talk goes through this list of Positives of Teaching Music:
7)
Continuous Learning


Challenges define Teaching Music as much as the Positives of the same:
8)
Awareness


In the final section of the Talk, Sayoni Ghosh talks about How a day goes in a Career in:
9)
Teaching Music


Install the LifePage App to:


(for Free) Watch Music Teacher Sayoni Ghosh's full Teaching Music Career Talk


(for ? 100 or ? $ 1.4) Do a Self Assessment on Teaching Music to calculate your Dream Index, which is defined as:



According to Sayoni Ghosh your chances of success in Teaching Music is __%




Access your personalized Dream Index Report which will have all your Dream Indices sorted in descending order.
---
How to get into
Teaching Music?


If you are want to get into Teaching Music, start by investing in a Career Plan.

The 14 hour process, guided by a LifePage Career Advisor, will help you introspect and check whether your interest in Teaching Music is merely an infatuation or is it truly something you wish to do for the rest of your life.

Next, your Career Advisor will help you document how you can get into Teaching Music, what education and skills you need to succeed in Teaching Music, and what positives and challenges you will face in Teaching Music.

Finally, you will get a Career Plan stating which Courses, Certifications, Trainings and other Items you need to do in the next 7 years to become world's best in Teaching Music.



---
LifePage Career Plan
14 hour personalized guidance program
---
Your LifePage Career Advisor facilitates your guided introspection so that you
systematically explore various Career options
to arrive at a well thought out Career choice.
Next: your Advisor helps you figure out how you will get into your chosen Career and
how will you develop the skills needed for success in your Chosen Career
.
LifePage Plan will not stop at saying "to become an Architect study Architecture". It will guide you on
which Certifications, Trainings and Other items you need to do along with your Architecture education
to become the world's best Architect.
---
Links for this Talk
Music Teacher Sayoni Ghosh's LifePage:

[LifePage]
https://www.lifepage.in/page/sayonighosh
LifePage Career Talk on Teaching Music

[Career]
https://www.lifepage.in/careers/teaching-music

[Full Talk]
https://lifepage.app.link/20161114-0002

[Trailer]
https://www.youtube.com/watch?v=AJ0Ya88JrUo
(Teaching Music, Sayoni Ghosh, Wellham Girls, Dehradun, Teaching, Mentor, Instructor, Master, Schoolteacher, Educator)
---
Similar Talks
Vocal music is a type of music performed by one or more singers, either with instrumental accompaniment, or without instrumental accompaniment (a cappella), in which singing provides the main focus of the piece.
"After doing my schooling from Govt Girls Senior Secondary School, Delhi, I did my BA from Lakshmibai College, Delhi University. Thereafter, I did my BA (Prabhakar) in Vocal Music from Jai Jai Wanti School, Delhi. I took musical training for almost 20 years and in 2005, I started teaching Music. I give private Music tuition at Jugnu Music Classes in Delhi."
---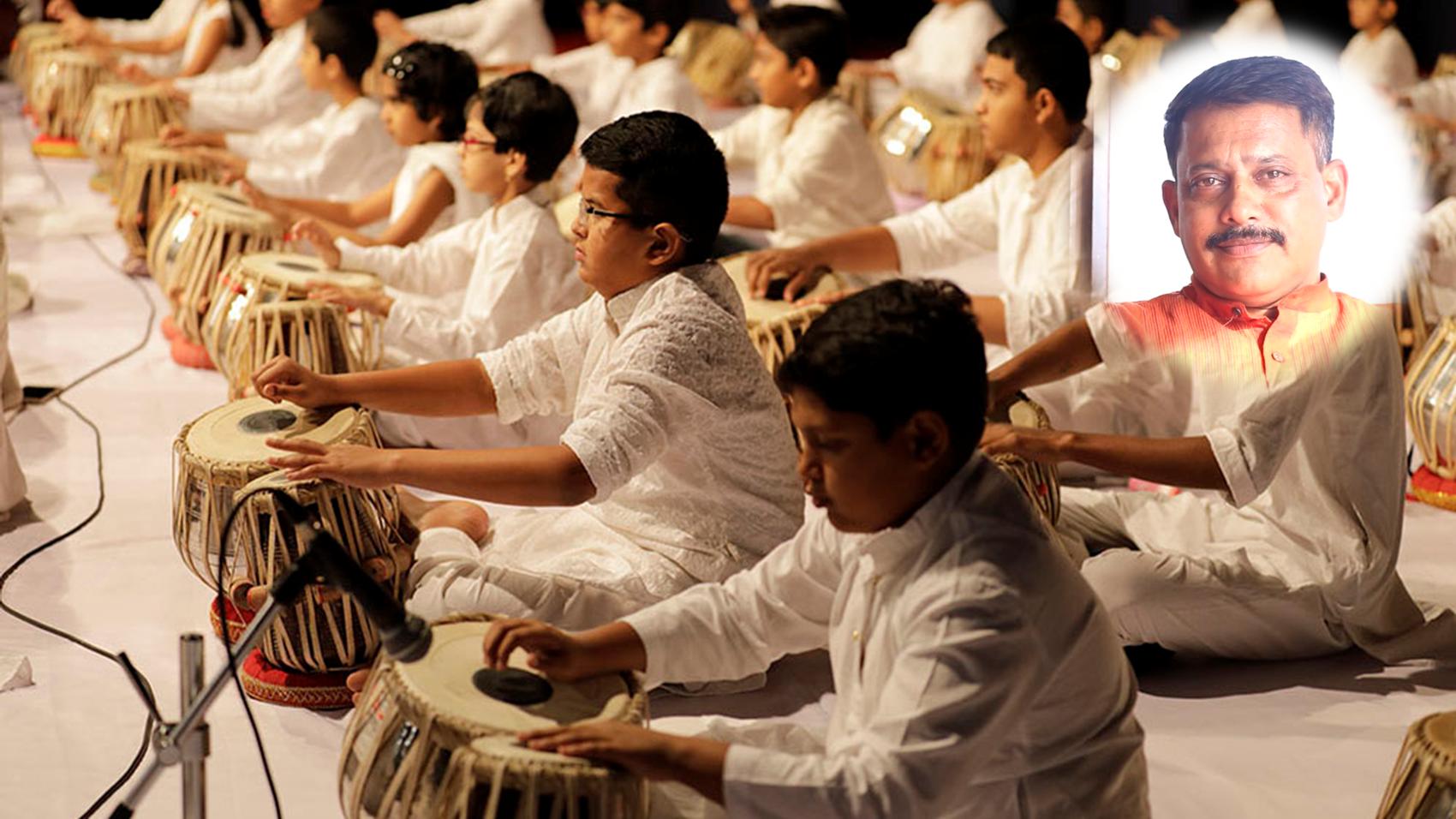 Teaching Tabla
Divakar Ganguly
HOD of Performing Arts | Hopetown Girls School
[ 23 years Experience ]
The tabla is a South Asian membranophone percussion instrument consisting of a pair of drums, used in traditional, classical, popular and folk music. The name tabla likely comes from tabl, the Persian and Arabic word for drum.
"I have done B Sc from Allahabad University. Taking my interest in Music further, I did Visharat in Tabla from Bhatkhande University and Prabhakar in Vocal Music from Allahabad Prayag Sangeet Samiti. I am HOD of Performing Arts at Hopetown Girls School."
---
[Install the LifePage App to access all Talks]
---