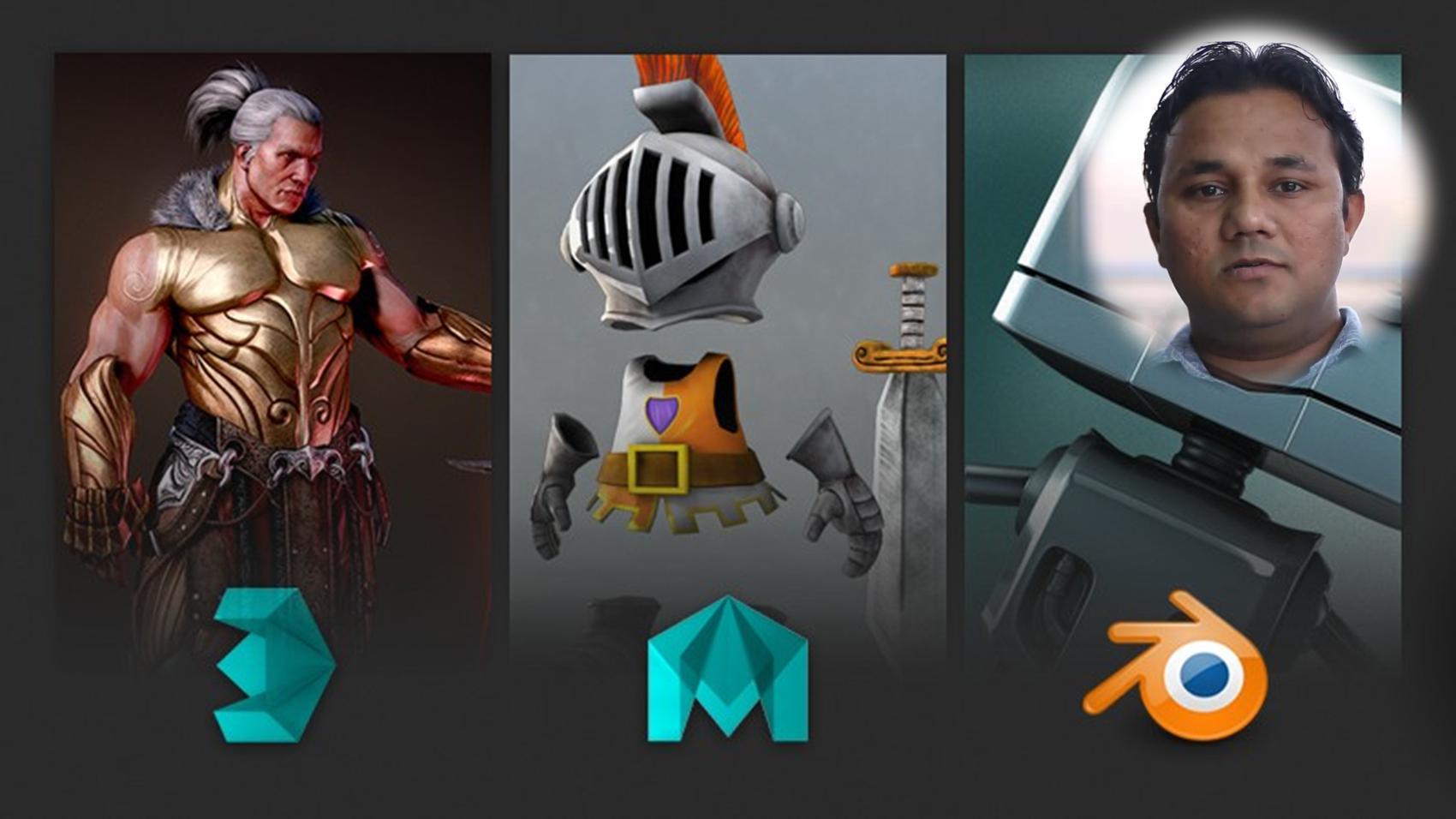 Game Art Development
Virendra Pratap Singh
Associate Art Director | Dhruva Interactive
[ 13 years Experience ]
LifePage Career Talk on Game Art Development
http://www.lifepage.in/Career.php?id=20170401-0002&in=Career-in-Game-Art-Development
Full Talk:
https://lifepage.app.link/20170401-0002
Trailer:
https://www.youtube.com/watch?v=KT1RbAop0mU
By Virendra Pratap Singh
[Associate Art Director in Dhruva Interactive]
What is Game Art Development?
Virendra Pratap Singh: "Game art design is a subset of game development. It is the process of creating the artistic aspects for video games. Video game art design begins in the pre-production phase of creating a video game. The video game artists are visual artists involved from the conception of the game and they make rough sketches of the characters, setting, objects, etc."
How I got into Game Art Development?
Virendra Pratap Singh: "After completing my Diploma in Video Game Art & Designing from Noida, I started working with VBeing Studio. I have been working since 2004 and has worked for various good games such as Moto GP 2009 and 2010. Currently, I am working in Dhruva Interactive as Associate Art Director."
(Game Art Development, Virendra Pratap Singh, Dhruva Interactive, Game Development, Game Direction, Video Games, Creature Design, Digital Painting, Graphic Designing)
[This Career Talk covers]
What Is:
1)
Game Art Development
Education:
2)
Arts Fundamentals
3)
Multimedia Software
4)
Understanding Arts Style
5)
Analysing Video Games
6)
Design Management
Skills:
7)
Strong Visualization
8)
Observation
9)
Planning & Decision Making
10)
Leadership
11)
Motivation & Positive Attitude
Positives:
12)
Diverse Opportunities
13)
Monetary Potential
14)
Immense Satisfaction
15)
Continuous Learning
16)
Become a Storyteller
Challenges:
17)
Knowledge Update
18)
Mentoring & Motivation of Team
19)
Visual Quality Control
20)
Content Development
A Day Of:
21)
Game Art Development