---
Song Writing
Vivek Badoni | Song Writer & Singer | Bhairavas Band
What is Song Writing?
You may be curious about a Career in Song Writing. Almost everyone seems to be talking about How to start a Career in Song Writing, while one should first develop an understanding of What is a Career in Song Writing. It is best to learn about Song Writing from a real professional, this is akin to getting it from the horse's mouth.
Song Writer & Singer Vivek Badoni invested 6 years & 11 months in Song Writing. According to Song Writer & Singer Vivek Badoni, Song Writing is:
A songwriter is a professional who is writes lyrics and melodies for songs. Pop songs may be written by group members from the band or by songwriters. Some songwriters serve as their own music publishers, while others have outside publishers.
How Song Writer & Singer Vivek Badoni got into Song Writing?
After doing my B Tech from Tulas Institute Dehradun, I worked with HCL and also as a Web Designer in various assignments. I was always inclined towards music and joined Bhairavas, a Muscial Band in 2012. I am also working on a venture titled Maathu Re Dreamhouse which is an Urban Folk Independent Music initiative.



Song Writer & Singer Vivek Badoni's Talk on Song Writing





Starts with what is:
1)
Song Writing


Next, it covers Education. It is easy to Google information about what Qualifications are needed to enter Song Writing, this Talk went a step ahead to talk about the body of knowledge one needs to develop to excel at Song Writing. It details these topics within Education for Song Writing:
2)
Languages
3)
Rhyming
4)
Instruments
5)
Follow work of other Writers


Then, the Talk focuses on the most important component that is Skills. 90% success in Song Writing depends on Skills. It is crucial to understand these. It discusses following headings for Skills in Song Writing:
6)
Understanding Emotions
7)
Observation
8)
Vocabulary
9)
Practice
10)
Style of Writing
11)
Patience & Perseverance


There are great positives of Song Writing. This Talk defines Positives in terms of following items for Song Writing:
12)
Creative Satisfaction
13)
Soul Growth
14)
Diverse Opportunities


Challenges define Song Writing as much as the Positives of the same:
15)
Creative Block
16)
Personal Challenges
17)
Initial Struggles


In the final section of the Talk, Vivek Badoni talks about How a day goes in a Career in:
18)
Song Writing


Install the LifePage App to:


(for Free) Watch Song Writer & Singer Vivek Badoni's full Song Writing Career Talk


(for ? 100 or ? $ 1.4) Do a Self Assessment on Song Writing to calculate your Dream Index, which is defined as:



According to Vivek Badoni your chances of success in Song Writing is __%




Access your personalized Dream Index Report which will have all your Dream Indices sorted in descending order.
---
How to get into
Song Writing?


If you are want to get into Song Writing, start by investing in a Career Plan.

The 14 hour process, guided by a LifePage Career Advisor, will help you introspect and check whether your interest in Song Writing is merely an infatuation or is it truly something you wish to do for the rest of your life.

Next, your Career Advisor will help you document how you can get into Song Writing, what education and skills you need to succeed in Song Writing, and what positives and challenges you will face in Song Writing.

Finally, you will get a Career Plan stating which Courses, Certifications, Trainings and other Items you need to do in the next 7 years to become world's best in Song Writing.



---
LifePage Career Plan
14 hour personalized guidance program
---
Your LifePage Career Advisor facilitates your guided introspection so that you
systematically explore various Career options
to arrive at a well thought out Career choice.
Next: your Advisor helps you figure out how you will get into your chosen Career and
how will you develop the skills needed for success in your Chosen Career
.
LifePage Plan will not stop at saying "to become an Architect study Architecture". It will guide you on
which Certifications, Trainings and Other items you need to do along with your Architecture education
to become the world's best Architect.
---
Links for this Talk
Song Writer & Singer Vivek Badoni's LifePage:

[LifePage]
https://www.lifepage.in/page/vivekbadoni
LifePage Career Talk on Song Writing

[Career]
https://www.lifepage.in/careers/song-writing

[Full Talk]
https://lifepage.app.link/20170921-0003

[Trailer]
https://www.youtube.com/watch?v=a4FM0IAVUNY
(Song Writing, Vivek Badoni, Bhairavas Band, Song Writing, Writing Lyrics, Writer, Music Industry, Singer, Musician)
---
Similar Talks
Popular music originating in the southeastern and southwestern United States. Its lyrics depict the trials and successes of everyday life. The Grand Ole Opry, located in Nashville, Tennessee, helped to broaden its audience through radio.
"I completed my college from Garhwal University. After completing my Grade 5 from Associate Board of the Royal Schools of Music, I started teaching Western Music. In 2012, I started teaching in Welham Boys School as a Western Music Teacher."
---
Beatboxing is a form of vocal percussion primarily involving the art of mimicking drum machines, using one's mouth, lips, tongue, and voice. It may also involve vocal imitation of turntablism, and other musical instruments.
"I did B Tech in Civil Engineering and M Tech from Uttarakhand Technical University. I started practising Beat Boxing and it took me 2 years to gain perfection. I perform at various shows and competitions with my band Accoustic Brothers."
---
A person who introduces and plays recorded popular music, especially on radio or at a club.
"After I completed my Schooling from Cambridge, I did my Graduation in Commerce from DAV College. I have worked as a DJ with Quest, Jaypee and Terraces Resort. I have been freelancing as a DJ since 2006."
---
A person who introduces and plays recorded popular music, especially on radio or at a club.
"I did my schooling from Sai Grace Academy. Did my Graduation from DAV PG College. I started freelancing and entered this field soon after my studies. I first started working at Nirvana Club. I worked there for 3 years, and have been freelancing since then."
---
A music artist is someone who creates, performs and releases music either independently or through a record label. Being a music artist requires a lot of talent, skill and knowledge.
"I did my Schooling from Bala Hissar Academy. After that did my Graduation from Arena Animation. I Worked in several places like Print Media, Rubico Pvt Ltd and at Vana Retreat as well. I am the founder of Nirala Nation Production."
---
A disc jockey, often abbreviated as DJ, is a person who plays existing recorded music for a live audience. Most common types of DJs include radio DJ, club DJ who performs at a nightclub or music festival and turntablist who uses record players, usually turntables, to manipulate sounds on phonograph records. Originally, the disc in disc jockey referred to gramophone records, but now DJ is used as an all-encompassing term to describe someone who mixes recorded music from any source, including cassettes, CDs or digital audio files on a CDJ or laptop. The title DJ is commonly used by DJs in front of their real names or adopted pseudonyms or stage names
"After doing my schooling from Cambridge School Delhi, I did BBA from APJ School of Marketing and B Com from Delhi University. After that, I did Audio Engineering from SAE, Sydney and Masters in Business Intelligence from Australian Catholic University. I got trained from DJ Rummy and started playing in 1997. I travel for my performance to various countries like Australia, New Zeeland, Thailand, Singapore and others. In 2010, I won the Ultimate DJ championship which was organized by MTV and Submerge, after which MTV and Pioneer signed me as an official DJ."
---
Drumming is an act of making a song more attractive and musical with the help of adding beats and rythym to it.
"I did my schooling from SGRR Public School and graduation in BA in Music from DAV College. Following which I did a one year diploma from Trinity Grade College in London. I am a Drummer with Bhairavas."
---
A music curator helps an artist with the business aspect of his/her work. Curation involves going to different venues and taking care of the live music that happens there during events. A curator understands what kind of artist would gel with what kind of venue.
"I did my schooling from PineHall School Dehradun after which I did my graduation from Chandigarh in Bachelor of Business. Soon after that I was placed in Google where I worked for four years and learned a lot of digital marketing and strategy building there. Soon after that I formed the company The Big Band Theory."
---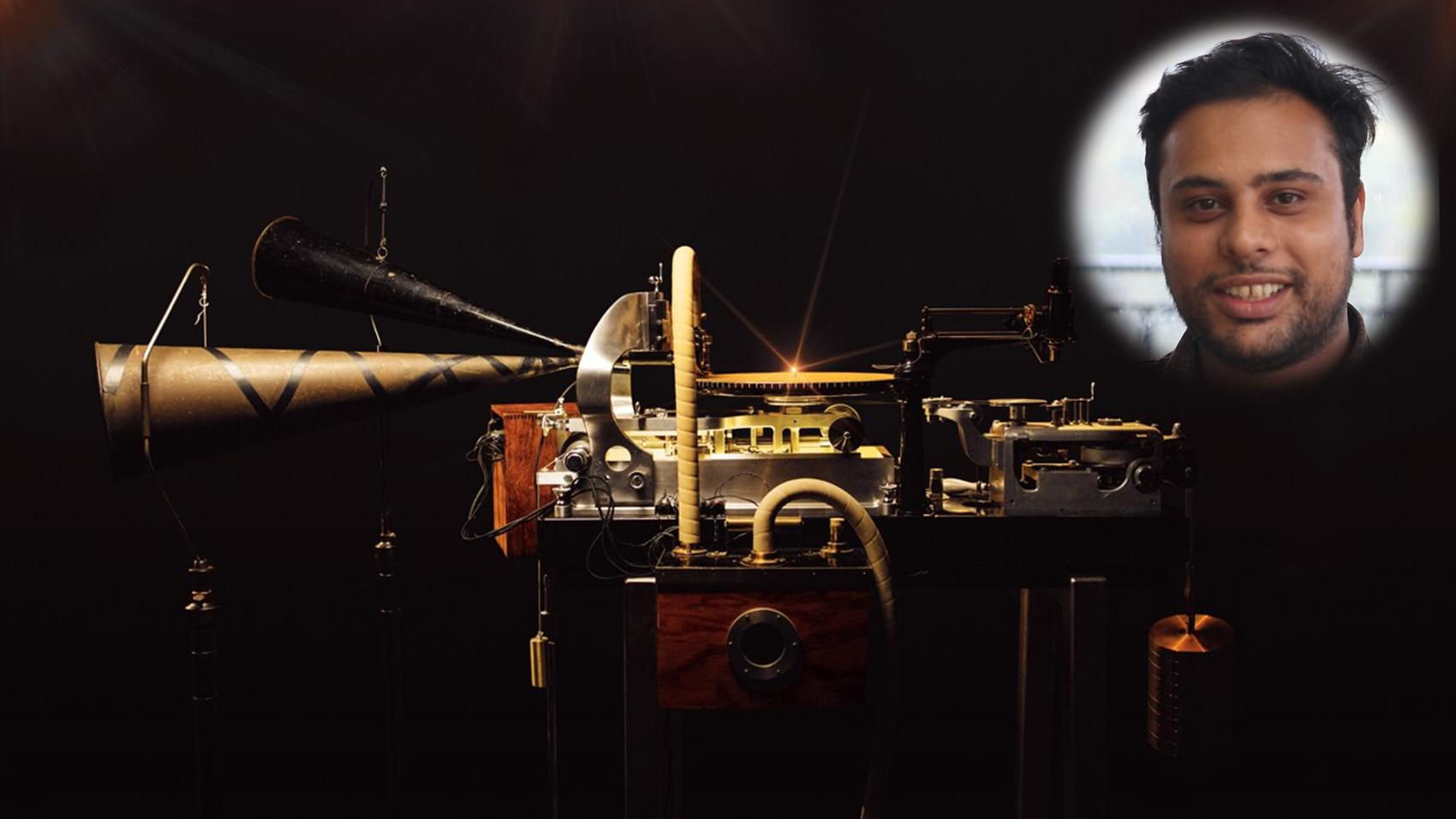 Music Composition
Ali Armaan Zainvi
Music Composer | Various Creative Assignments
[ 8 years Experience ]
Musical composition is an original piece of music, either a song or an instrumental music piece, the structure of a musical piece, or the process of creating or writing a new song or piece of music.
"After completing my schooling from St Josephs Academy I went to LA to learn Contemporary Music. I am also learning Indian Classical Music. I have worked on various assignments including composing music for Discovery Channel."
---
A music curator fits the music to a brand by mixing science-backed research, market research, brand research, client interviews, understanding of lifestyle and music trends, music knowledge and knowing how music will sound in a specific environment with specific people. They have a great filter for what music works and what doesn't.
"After completing my B Com from DAV PG College, I did MA in History & MA in Economics from Dayanand Anglo Vedic College Dehradun. I also hold a Ph D in History of Arts from University of Allahabad. I am experienced Visiting Professor with a demonstrated history of working in the education management industry and skilled in Photography, Printmaking, Art Education, Guitar Playing, and Lecturing. I am an Assistant Professor at UPES and I teach Indian and World History to the students of Law and I have also formed a Music Band called Malhaar in 1999 and I am a Lyricist, Composer, and Guitarist. The very first video of the song title PEERAH was broadcasted on Channel MTV Indies."
---
[Install the LifePage App to access all Talks]
---