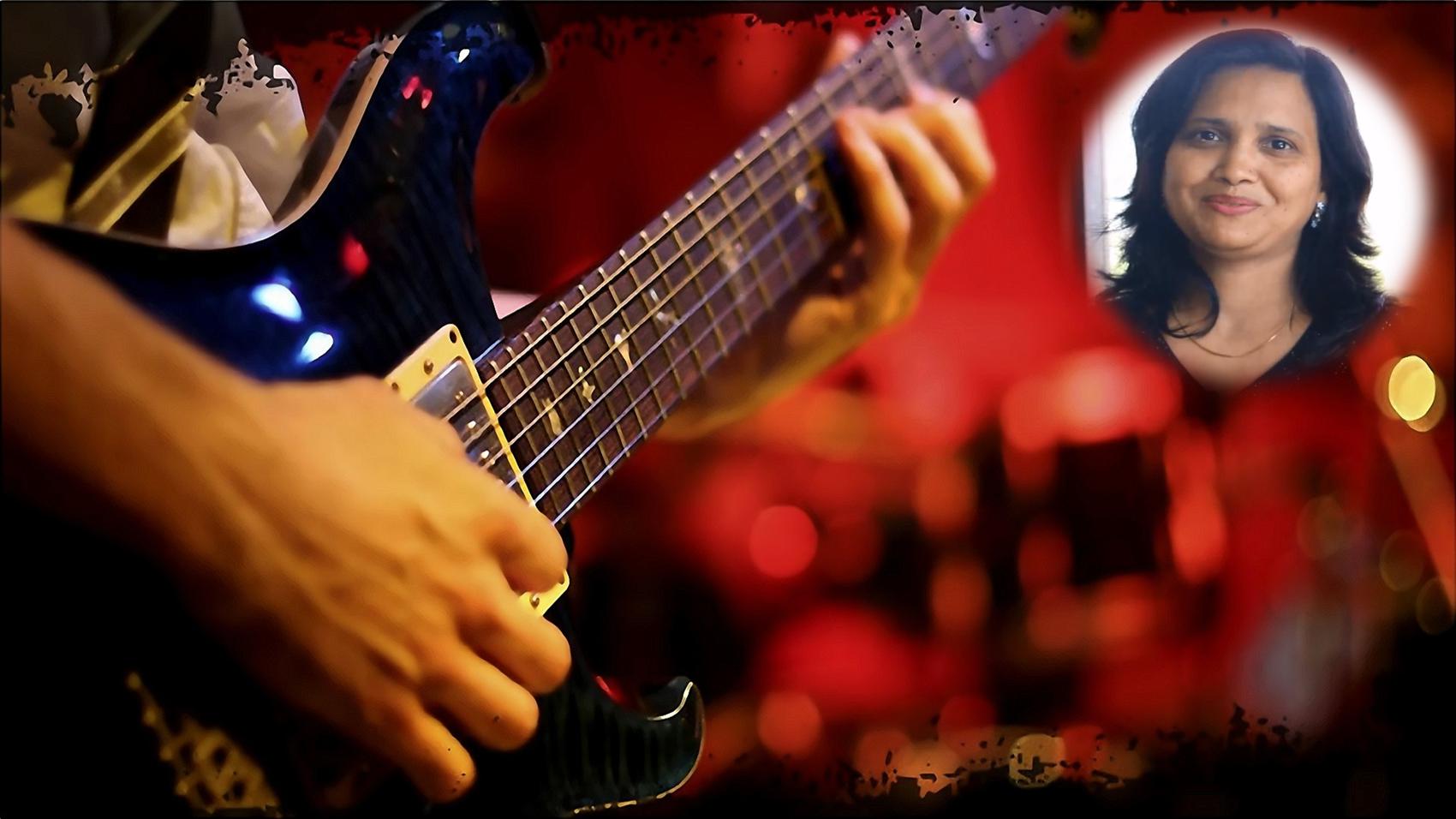 Playing Bass Guitar
  Notably:
Bass Guitarist
  In:
Womenia Band
1 year
& 6 months [Mar 2016 - Sep 2017]
LifePage Career Talk on Playing Bass Guitar
http://www.lifepage.in/Career.php?id=20170826-0002&in=Career-in-Playing-Bass-Guitar
Full Talk:
https://lifepage.app.link/20170826-0002
Trailer:
https://www.youtube.com/watch?v=LhXWFCmwuTo
By Shakumbhari Kotnala
[Bass Guitarist in Womenia Band]
What is Playing Bass Guitar?
Shakumbhari Kotnala: "Generally 3 types of guitar are played in a particular band, lead guitar, rhythm guitar and base guitar. The bass guitar (also known as electric bass, or bass) is a stringed instrument played primarily with the fingers or thumb, by plucking, slapping, popping, strumming, tapping, thumping, or picking with a plectrum, often known as a pick. A bass guitarist plays guitar with the beats of the drum."
How I got into Playing Bass Guitar?
Shakumbhari Kotnala: "After completing my education, I did NTT and then started my career as a teacher. But after few years I realised that I am more interested in music so I started learning Bass Guitar and joined Womenia Band in 2016."
(Playing Bass Guitar, Shakumbhari Kotnala, Womenia Band, Bass Guitarist, Bass Guitar, Guitar, Band, Guitarist, String Instrument, Playing Guitar)
[This Career Talk covers]
What Is:
1)
Playing Bass Guitar
Education:
2)
Music
3)
Gurus Guidance
4)
Guitar
5)
Rhythm & Beat Sense
6)
Artists
Skills:
7)
Passion
8)
Keen Learner
9)
Practice
10)
Patience
11)
Stage Performance
Positives:
12)
Peace of Mind
13)
Personality Development
14)
Social Recognition
15)
Inspiration to Women
16)
Self Satisfaction
Challenges:
17)
No Support From Society
18)
High Pressure
19)
Balancing Personal & Professional Life
A Day Of:
20)
Playing Bass Guitar