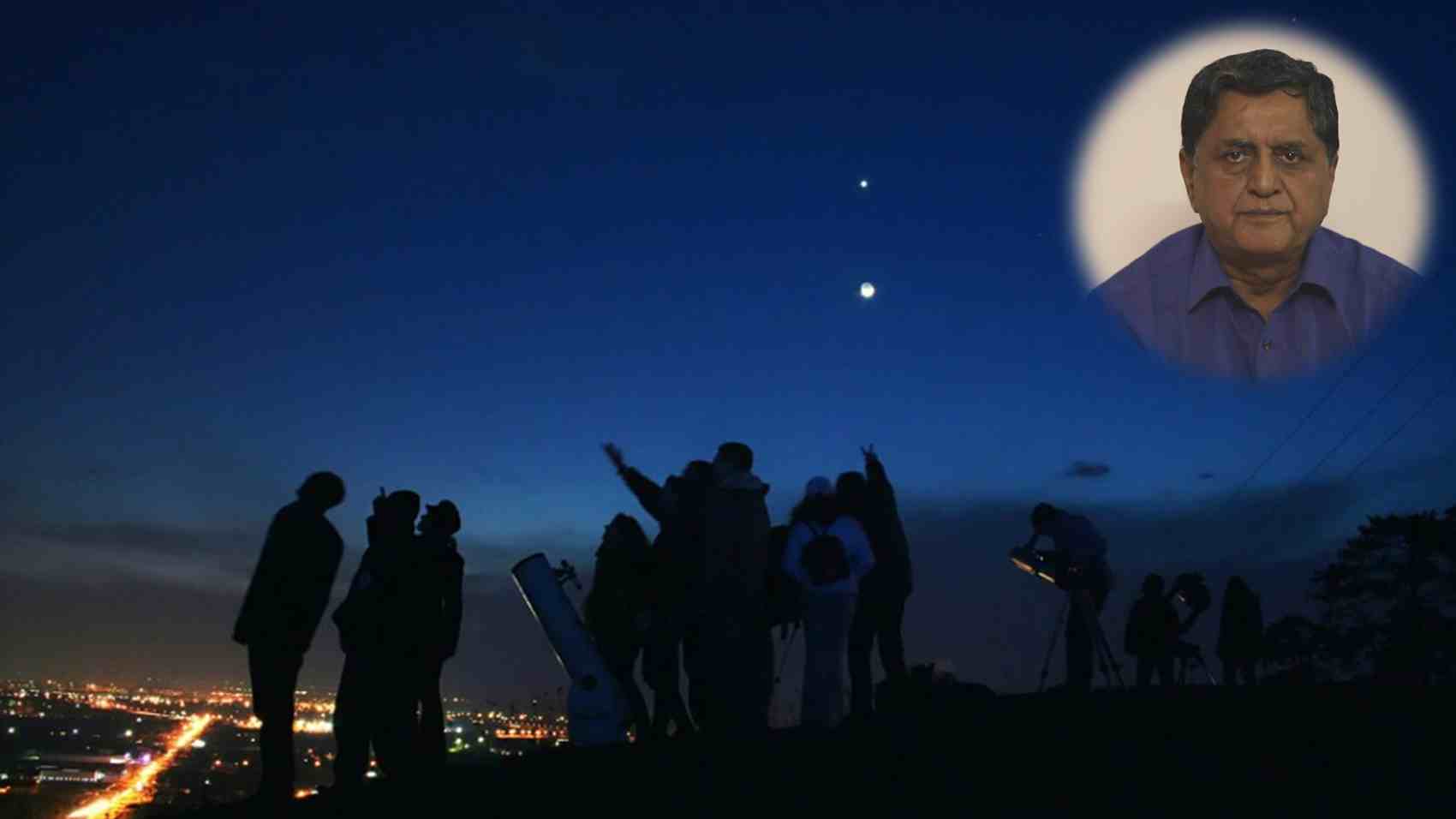 Astronomy Popularization
  Notably:
Astronomer
  In:
Various Assignments
47 years
& 11 months [Mar 1971 - Feb 2019]
| | |
| --- | --- |
| | |
LifePage Career Talk on Astronomy Popularization
http://www.lifepage.in/Career.php?id=20190128-0004&in=Career-in-Astronomy-Popularization
Full Talk:
https://lifepage.app.link/20190128-0004
Trailer:
By R C Kapoor
[Astronomer in Various Assignments]
What is Astronomy Popularization?
R C Kapoor: "Astronomy is such a fascinating subject that attracts not only students but also layman and amateurs. Curiosity to understand the subjects is very common in all age groups. Historically, Astronomy is one of the oldest sciences concerned with the study of planets, stars, galaxies & other celestial objects and phenomena. From time immemorial the night sky has fascinated many cultures in the past including the Indians, Babylonians, Egyptians, Chinese & the Greeks and it continues to fascinate us even today."
How I got into Astronomy Popularization?
R C Kapoor: "My inclination towards astronomy led to my graduation and then post graduation in Astrophysics. In 1971, I started my career and joined Observatory (now Aryabhatta Research Institute of Observational Sciences, ARIES) at Nainital in observational astronomy. Then, in 1974 until 2010, I was with the Indian Institute of Astrophysics (IIA), Bangalore where I worked on various topics in relativistic astrophysics - black holes, white holes, quasars and pulsars etc. His association with the institution continues. In 1980, I completed my Ph D from Agra University. I actively participate in popularization of astronomy and have also published research papers in peer-reviewed international journals and presented papers in national and international conferences. I have also published on the physical-chemical nature of bhasmas in the Indian Systems of Medicine."
(Astronomy Popularization, R.C Kapoor, Indian Institute of Astrophysics, IIA, Astronomy, Cosmology, Space Science, Stars, Planets, Galaxies, Nebulae, Astrophysics)
[This Career Talk covers]
What Is:
1)
Popular Astronomy
Education:
2)
Science
3)
Astro Tourism
4)
Astronomy
5)
Psychology
6)
Instrumentation
Skills:
7)
Communication
8)
Writing
9)
Model Building
10)
Creative Designing
11)
Influencing Skills
Positives:
12)
Self Satisfaction
13)
Societal Impact
14)
Continuous Learning
15)
Opportunities
Challenges:
16)
Unorganised Market
17)
Attention span of the Audience
18)
Access to right Information
A Day Of:
19)
Popular Astronomy