---
Advertisement Sales
Astha Jhaldiyal | Assistant Manager - Sales | Zee Entertainment Ltd
What is Advertisement Sales?
A Career in Advertisement Sales is very interesting. Almost everyone seems to be talking about How to start a Career in Advertisement Sales, while one should first develop an understanding of What is a Career in Advertisement Sales. Just like you would normally not trust a non Doctor with names of medicines, you should also not trust opinions about Advertisement Sales from non professionals.
Assistant Manager - Sales Astha Jhaldiyal is an experienced professional with 5 years & 1 month in Advertisement Sales. Here is how Assistant Manager - Sales Astha Jhaldiyal detailed Advertisement Sales:
An advertising sales agent, sometimes referred to as an advertising executive, is someone who sells advertising space to businesses and individuals. They work in a range of industries, including advertising agencies, radio, television and internet publishing.
How Assistant Manager - Sales Astha Jhaldiyal got into Advertisement Sales?
After completing my Schooling from Amity, Noida, I did my Graduation from Gargi College. I then did MBA in Marketing and Sales from Amity University. I was working as an Assistant Manager Sales in Zee Entertainment Ltd.



Assistant Manager - Sales Astha Jhaldiyal's Talk on Advertisement Sales





Starts with what is:
1)
Advertisement Sales


Next, it covers Education. We all know that only 10% of what is taught in Advertisement Sales is actually used in real life. The Education section of the Talk clearly explained what is the 10% needed in Advertisement Sales. Here is a list of Education items required for Advertisement Sales:
2)
Reading Books
3)
Computers
4)
Brands


Then, the Talk focuses on the most important component that is Skills. 90% success in Advertisement Sales depends on Skills. It is crucial to understand these. It defines Skills in terms of following items for Advertisement Sales:
5)
Extrovert
6)
Patience
7)
Good Communication
8)
Confidence
9)
Creativity
10)
Planning and Management


Positives of Advertisement Sales motivate one to work hard for the same. This Talk explains these Positives of Advertisement Sales:
11)
Personality Development
12)
Good Income
13)
Socializing
14)
Self Satisfaction


There are a few Challenges in Advertisement Sales which one needs to be cognizant of:
15)
Breaking the Ice
16)
Converting a Lead
17)
High Competition


In the final section of the Talk, Astha Jhaldiyal talks about How a day goes in a Career in:
18)
Advertisement Sales


Install the LifePage App to:


(for Free) Watch Assistant Manager - Sales Astha Jhaldiyal's full Advertisement Sales Career Talk


(for ? 100 or ? $ 1.4) Do a Self Assessment on Advertisement Sales to calculate your Dream Index, which is defined as:



According to Astha Jhaldiyal your chances of success in Advertisement Sales is __%




Access your personalized Dream Index Report which will have all your Dream Indices sorted in descending order.
---
How to get into
Advertisement Sales?


If you are want to get into Advertisement Sales, start by investing in a Career Plan.

The 14 hour process, guided by a LifePage Career Advisor, will help you introspect and check whether your interest in Advertisement Sales is merely an infatuation or is it truly something you wish to do for the rest of your life.

Next, your Career Advisor will help you document how you can get into Advertisement Sales, what education and skills you need to succeed in Advertisement Sales, and what positives and challenges you will face in Advertisement Sales.

Finally, you will get a Career Plan stating which Courses, Certifications, Trainings and other Items you need to do in the next 7 years to become world's best in Advertisement Sales.



---
LifePage Career Plan
14 hour personalized guidance program
---
Your LifePage Career Advisor facilitates your guided introspection so that you
systematically explore various Career options
to arrive at a well thought out Career choice.
Next: your Advisor helps you figure out how you will get into your chosen Career and
how will you develop the skills needed for success in your Chosen Career
.
LifePage Plan will not stop at saying "to become an Architect study Architecture". It will guide you on
which Certifications, Trainings and Other items you need to do along with your Architecture education
to become the world's best Architect.
---
Links for this Talk
Assistant Manager - Sales Astha Jhaldiyal's LifePage:

[LifePage]
https://www.lifepage.in/page/asthajhaldiyal
LifePage Career Talk on Advertisement Sales

[Career]
https://www.lifepage.in/careers/advertisement-sales

[Full Talk]
https://lifepage.app.link/20180227-0001

[Trailer]
https://www.youtube.com/watch?v=bMQVhJ80YhM
(Astha Jhaldiyal, Advertisement Sales, Zee Entertainment, Media Sales, Business Development, Ad Sales)
---
Similar Talks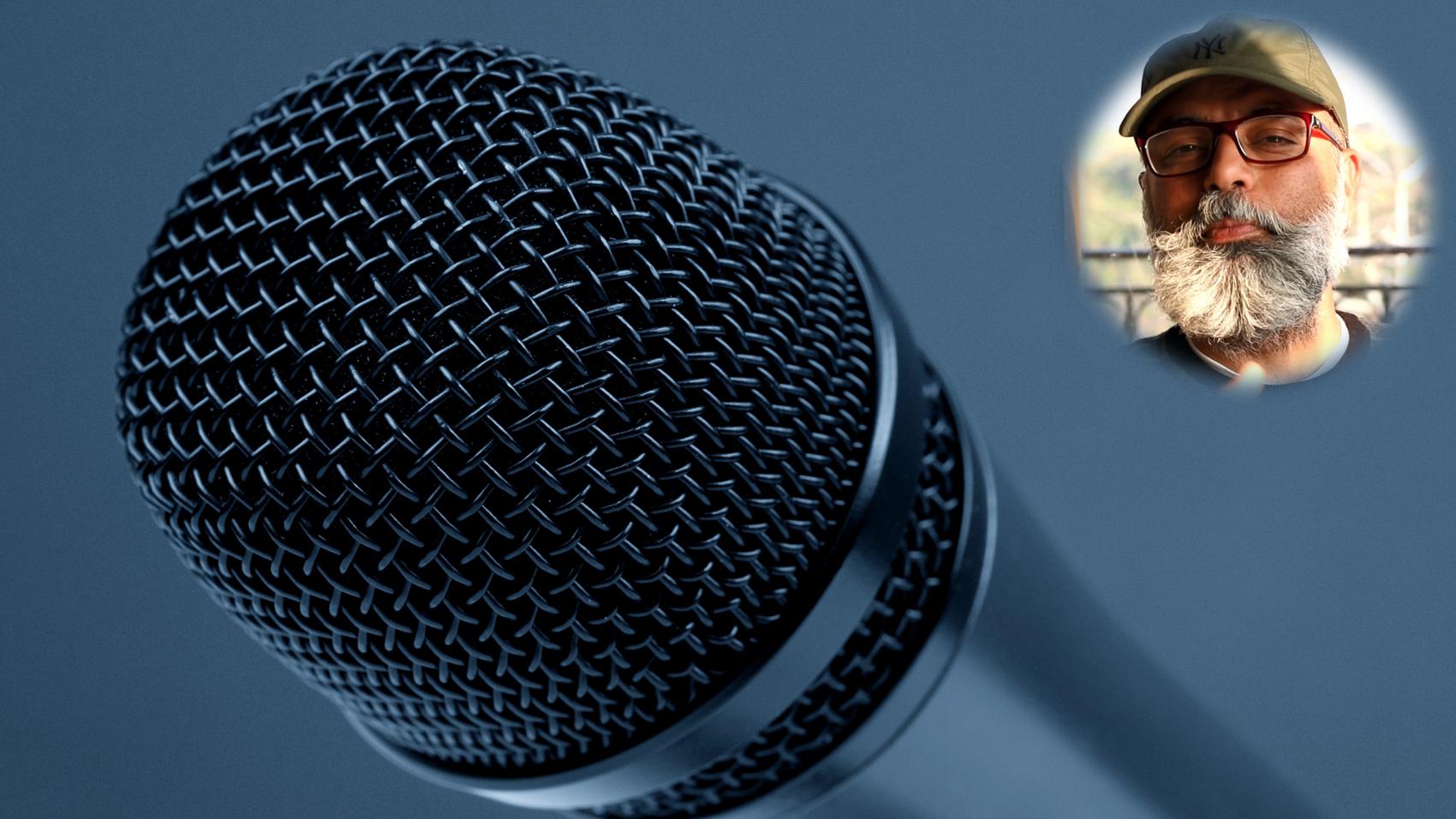 Audio Branding
Vineet KKN Panchhi
Founder & Creative Director | Jingles India
[ 10 years & 2 months Experience ]
Audio Branding is the larger part of branding portfolio like companies have logos, audio signature for instance jingles, caller tunes etc. These are all part of Audio Branding. Audio Branding (in addition) involves using music, voices, a great copy or script, and bringing all this together to create an ad, mnemonic or telephone tune.
"I started as a Chef and then went into advertising, operations and marketing but finally, I choose to go into music and currently, I am running Audio Branding Company with the name Jingles India."
---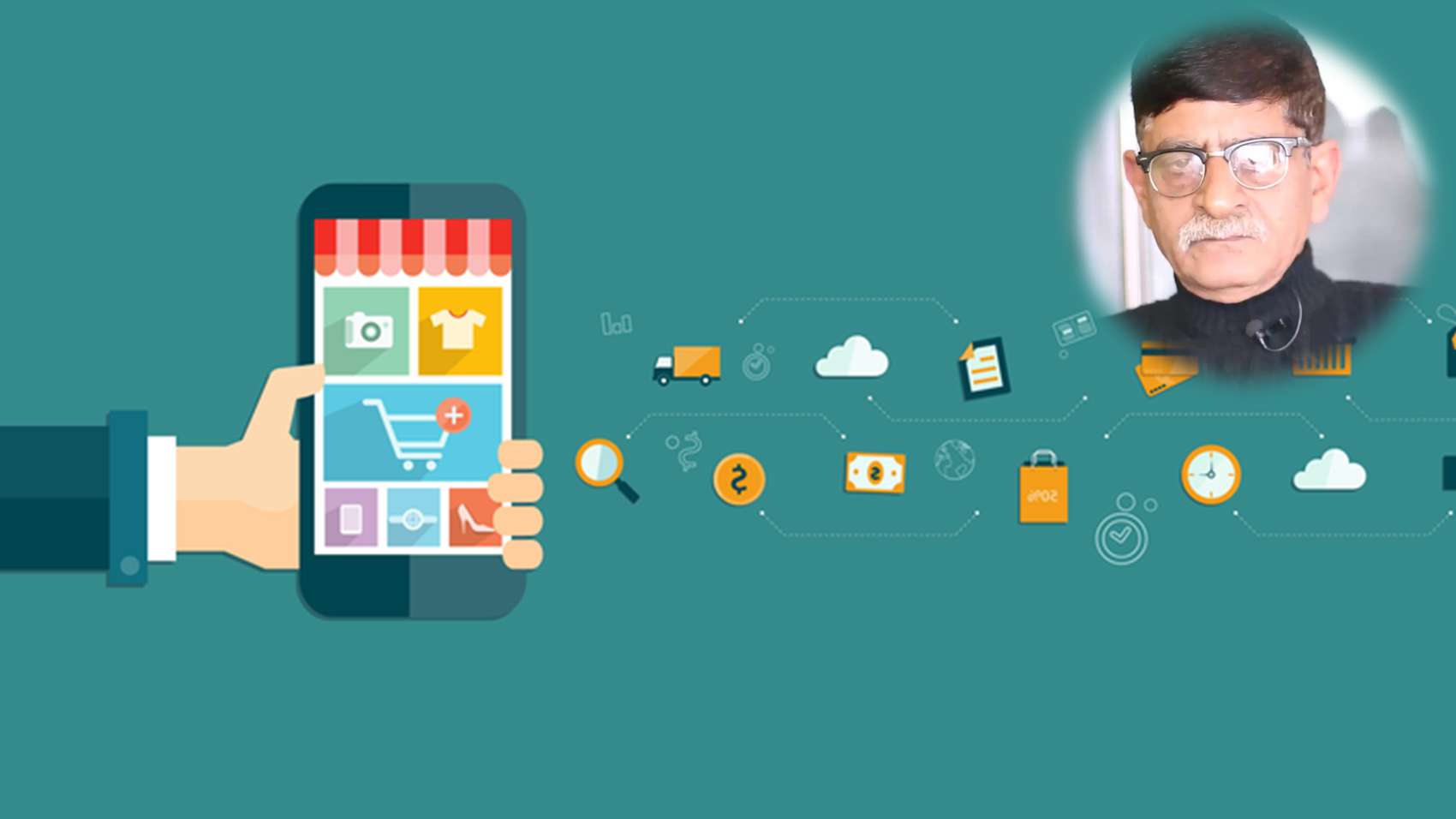 Advertising
Ramesh Sapru
Creative Strategist | Various Creative Assignments
[ 35 years & 3 months Experience ]
Advertising is how you communicate value of a product to the end user.
"After completing B A from DAV, PGDBA from Board of Technical Education, Delhi and Ad Man Diploma from Mumbai, I started Advertising in 1983 in Mumbai as a copywriter."
---
Branding is creating a unique name and image for a product in the consumers mind, mainly through advertising campaigns with a consistent theme.
"After doing my Advertising and Public Relation from IIMC, I started as a copywriter in mainline advertising, handled corporate strategy for MNC's and headed a digital marketing company. I am working as CEO of North Star Consultancy."
---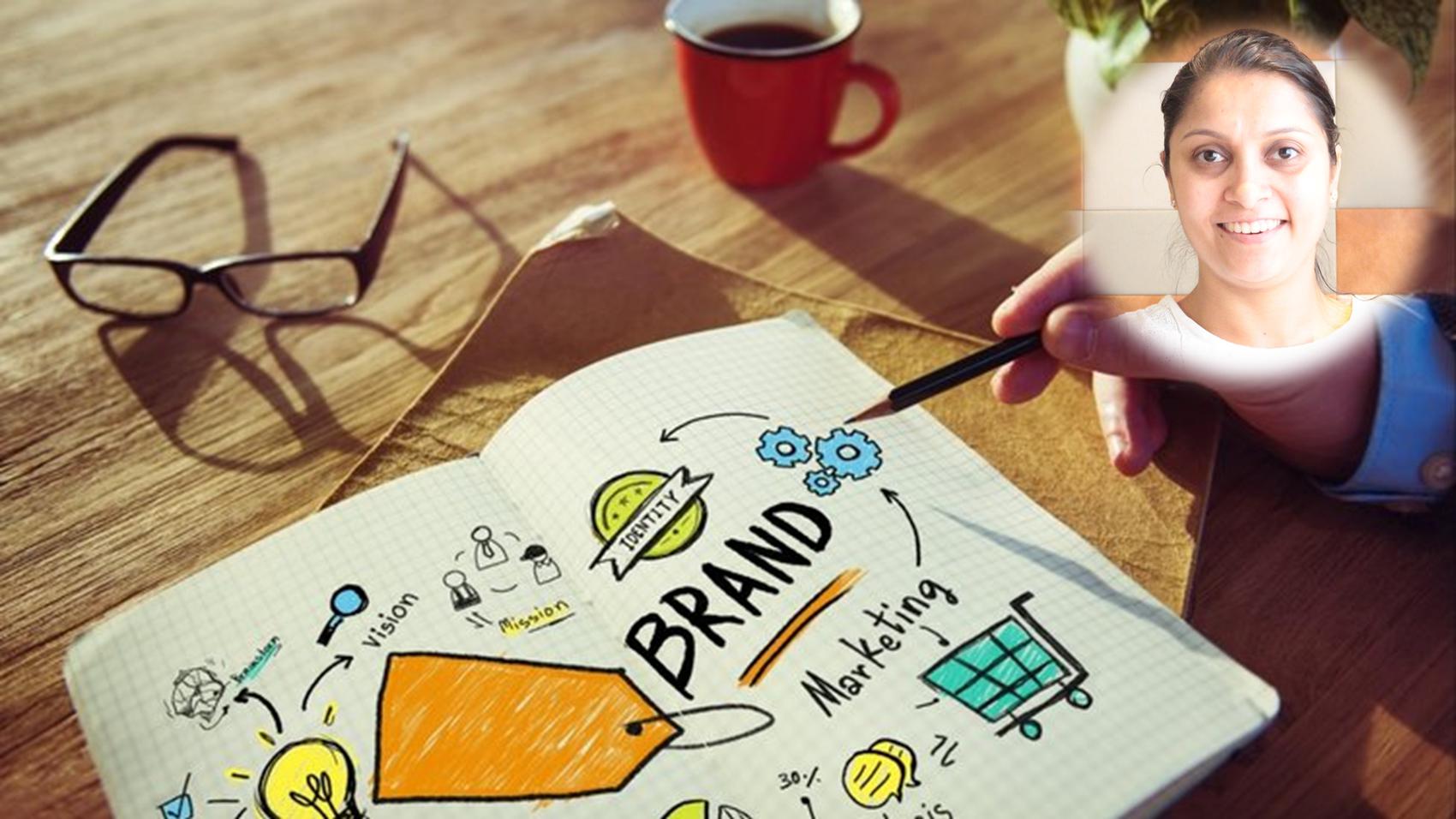 Brand Management
Gunjan Singh
Head of Marketing | Gourmet Investments Private Limited
[ 15 years & 6 months Experience ]
Brand managers are concerned with creating a lasting impression among consumers and improving product sales and market share. A brand manager monitors market trends and oversees advertising and marketing activities to ensure the right message is delivered for their product or service.
"After completing my Bachelors in Commercial Arts from Apeejay Institute of Design, I started my career with The India Today Lifestyle division where I worked for 8 years followed by India Se and DML Live in Singapore. I am Head of Marketing at Gourmet Investments Private Limited."
---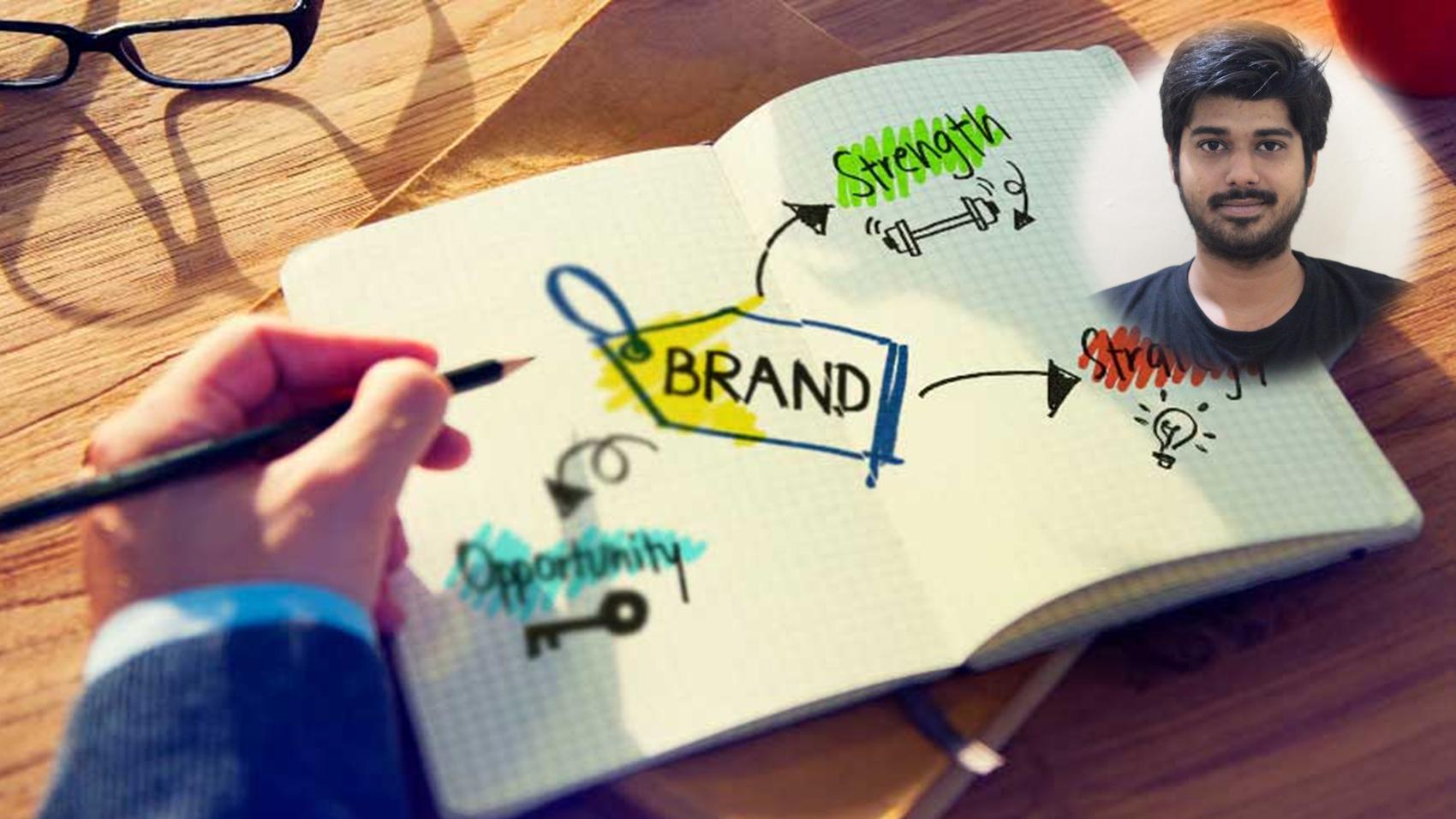 Brand Management
Pralabh Kashyap
Assistant Manager | Sharekhan Limited
[ 4 years & 7 months Experience ]
Brand Management is the process of maintaining, improving, and upholding a brand so that the name is associated with positive results
"After completing my education, I started my career with India News & News X as a Management Trainee in Media Sales department. After that in 2013, I joined DDB Mudra Group. Since 2017, I am working with ShareKhan Limited as an Assistant Manager."
---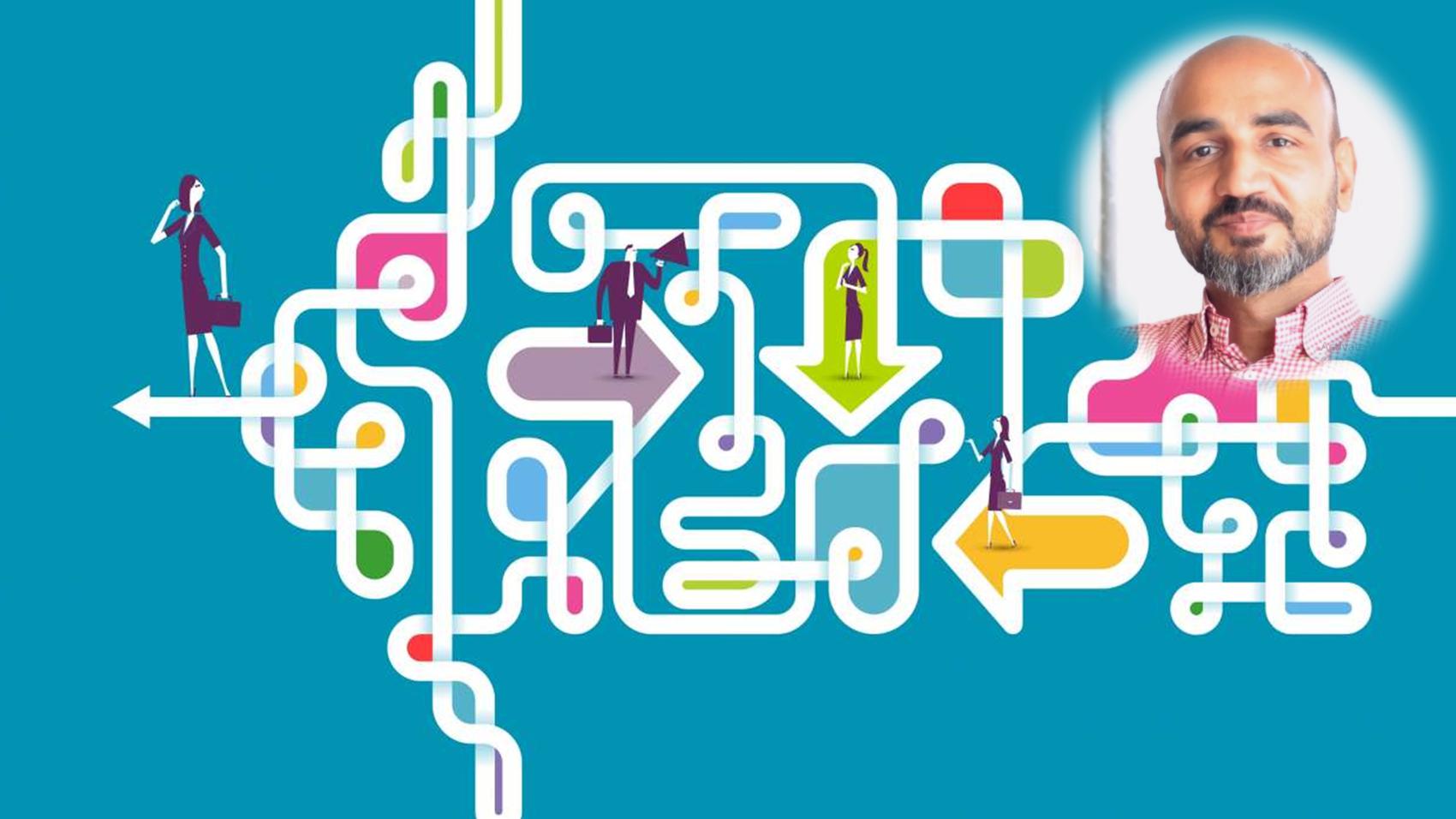 Customer Journey Designing
Gagan Khanna
Founder, Designer, Mentor | Designsteps Creative Academy LLP, Dehradun
[ 0 years Experience ]
Customer journey is the complete sum of expressions that a customer goes through when interacting with a business. It's used for understanding and addressing customer needs and pain points.
"Though my professional journey started as product designer, my horizons expanded much with exposure to various business formats. I was keen to learn all related aspects of a business which bring the product to its end user. Occasionally, I took up such projects in the industry which would expose me to those connected aspects. With new knowledge and core expertise in universal design skills, my work expanded gradually into complete Customer Journey."
---
Brand management is the analysis and planning on how that brand is perceived in the market. Developing a good relationship with the target market is essential for brand management. A brand manager would oversee all aspects of the consumer's brand association as well as relationships with members of the supply chain.
"I studied International Relations in Moscow University of Humanity. I worked at Volvo Cars, Russia as a Project Manager and got promoted to Project Leader. I then joined Yamaha Motor Corporation where I worked in Sales Department for more than 4 years. I worked as a category manager, commercial manager and brand manager at Adidas Russia. I am brand manager at Zenden, Russia."
---
[Install the LifePage App to access all Talks]
---