---
Technical Planning
Avinder Pal Singh | Senior Section Engineer | Northern Indian Railways
What is Technical Planning?
You may be curious about a Career in Technical Planning. Internet is brimming with pages on How to get into Technical Planning, while one should first understand What is a Career in Technical Planning. While anyone can have an opinion on what Technical Planning entails; only a real professional can really explain it.
Senior Section Engineer Avinder Pal Singh is an experienced professional with 11 years & 1 month in Technical Planning. Here is how Senior Section Engineer Avinder Pal Singh detailed Technical Planning:
Technical Planning is the purpose of the design and development plan to provide The Government with a description of the product's design(For the advancement in railway technology), chart its development within the context of production and create a development budget that will enable to reach its objectives.
How Senior Section Engineer Avinder Pal Singh got into Technical Planning?
After doing my schooling from Govt Boys Senior Secondary School, Yamuna Vihar, Delhi, I did my BE in Mechanical Engineering from Delhi College of Engineering. I'm working with Northern Indian Railway as a Senior Section Engineer since 2008.



Senior Section Engineer Avinder Pal Singh's Talk on Technical Planning





Starts with what is:
1)
Technical Planning


Next, it covers Education. It is easy to Google information about what Qualifications are needed to enter Technical Planning, this Talk went a step ahead to talk about the body of knowledge one needs to develop to excel at Technical Planning. It details these topics within Education for Technical Planning:
2)
Disciplines of Engineering
3)
Store Management
4)
Law
5)
Railway Surveys


Then, the Talk focuses on the most important component that is Skills. Skills are the most important factor determining success in a Technical Planning. It defines Skills in terms of following items for Technical Planning:
6)
Communication & Coordination
7)
Detailed Financial Planning
8)
Budgeting


There are great positives of Technical Planning. These are the Positives of Technical Planning:
9)
Respect & Recognition
10)
Monetary Benefits
11)
Security & Safety


There are a few Challenges in Technical Planning which one needs to be cognizant of:
12)
Flexibility
13)
Upgradation


In the final section of the Talk, Avinder Pal Singh talks about How a day goes in a Career in:
14)
Technical Planning


Install the LifePage App to:


(for Free) Watch Senior Section Engineer Avinder Pal Singh's full Technical Planning Career Talk


(for ? 100 or ? $ 1.4) Do a Self Assessment on Technical Planning to calculate your Dream Index, which is defined as:



According to Avinder Pal Singh your chances of success in Technical Planning is __%




Access your personalized Dream Index Report which will have all your Dream Indices sorted in descending order.
---
How to get into
Technical Planning?


If you are want to get into Technical Planning, start by investing in a Career Plan.

The 14 hour process, guided by a LifePage Career Advisor, will help you introspect and check whether your interest in Technical Planning is merely an infatuation or is it truly something you wish to do for the rest of your life.

Next, your Career Advisor will help you document how you can get into Technical Planning, what education and skills you need to succeed in Technical Planning, and what positives and challenges you will face in Technical Planning.

Finally, you will get a Career Plan stating which Courses, Certifications, Trainings and other Items you need to do in the next 7 years to become world's best in Technical Planning.



---
LifePage Career Plan
14 hour personalized guidance program
---
Your LifePage Career Advisor facilitates your guided introspection so that you
systematically explore various Career options
to arrive at a well thought out Career choice.
Next: your Advisor helps you figure out how you will get into your chosen Career and
how will you develop the skills needed for success in your Chosen Career
.
LifePage Plan will not stop at saying "to become an Architect study Architecture". It will guide you on
which Certifications, Trainings and Other items you need to do along with your Architecture education
to become the world's best Architect.
---
Links for this Talk
Senior Section Engineer Avinder Pal Singh's LifePage:

[LifePage]
https://www.lifepage.in/page/avinderpalsingh
LifePage Career Talk on Technical Planning

[Career]
https://www.lifepage.in/careers/technical-planning

[Full Talk]
https://lifepage.app.link/20181123-0001

[Trailer]
https://www.youtube.com/watch?v=U1S40LQ0KMM
(Technical Planning, Avinder Pal Singh, Northern Indian Railway, Senior Section Engineer, Mechanical Engineering, Strategic Planning, Technical Management Plan, Railway Infrastructure, Management, Indian Railways)
---
Similar Talks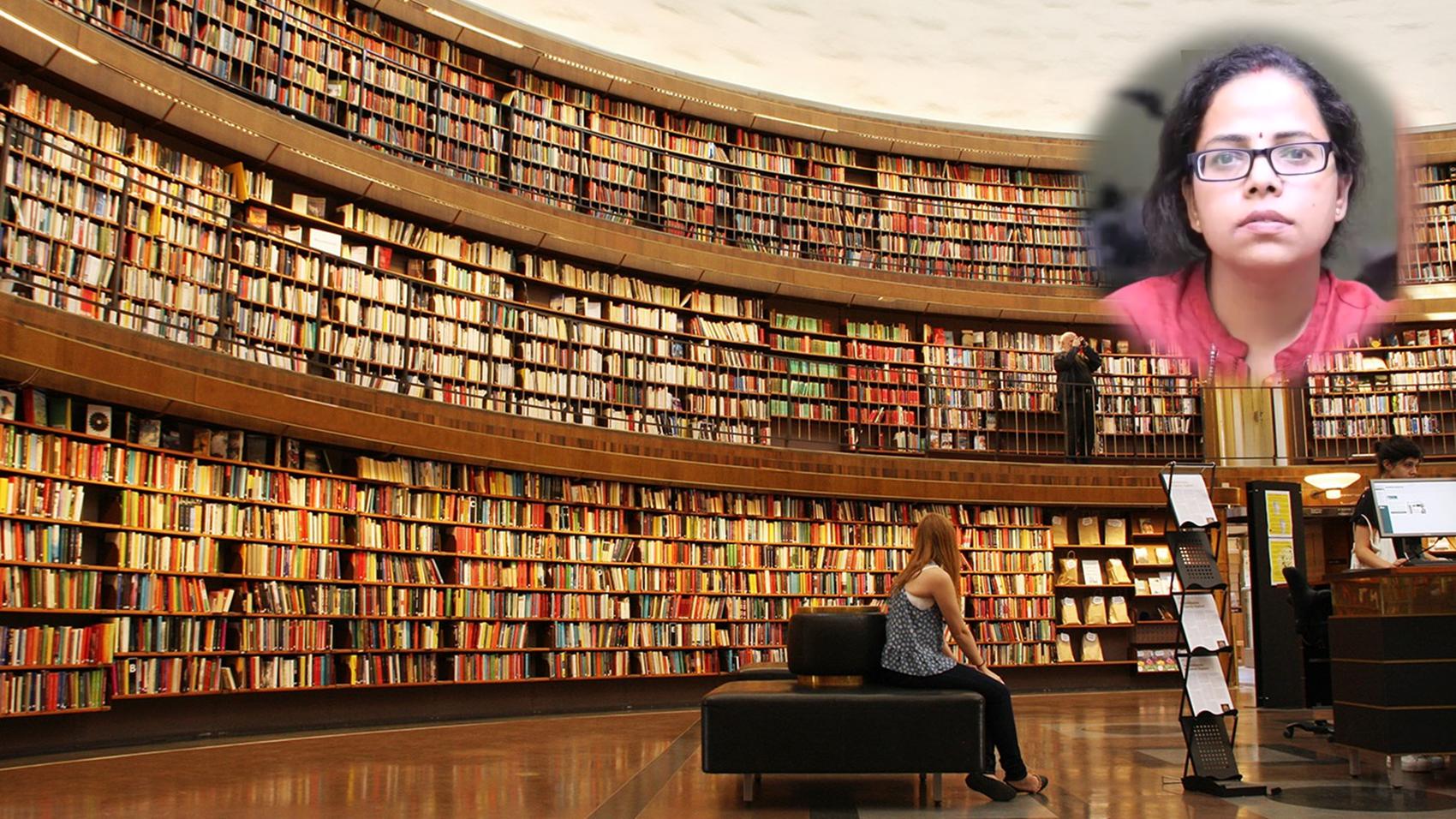 Library Management
Anita Pandey
Library Assistant | English & Foreign Languages University
[ 13 years & 5 months Experience ]
Library management is a sub-discipline of institutional management that focuses on specific issues faced by libraries and library management professionals. Library management encompasses normal managerial tasks, as well as intellectual freedom and fundraising responsibilities.
"I did my BA and BLiSc from Lucknow University, Uttar Pradesh and after that I did my MLiSc from IGNOU, thereafter I did PGD in Library Automation & Networking from Hyderabad Central University. I am working as a Record incharge at State Government Corporation, Dehradun."
---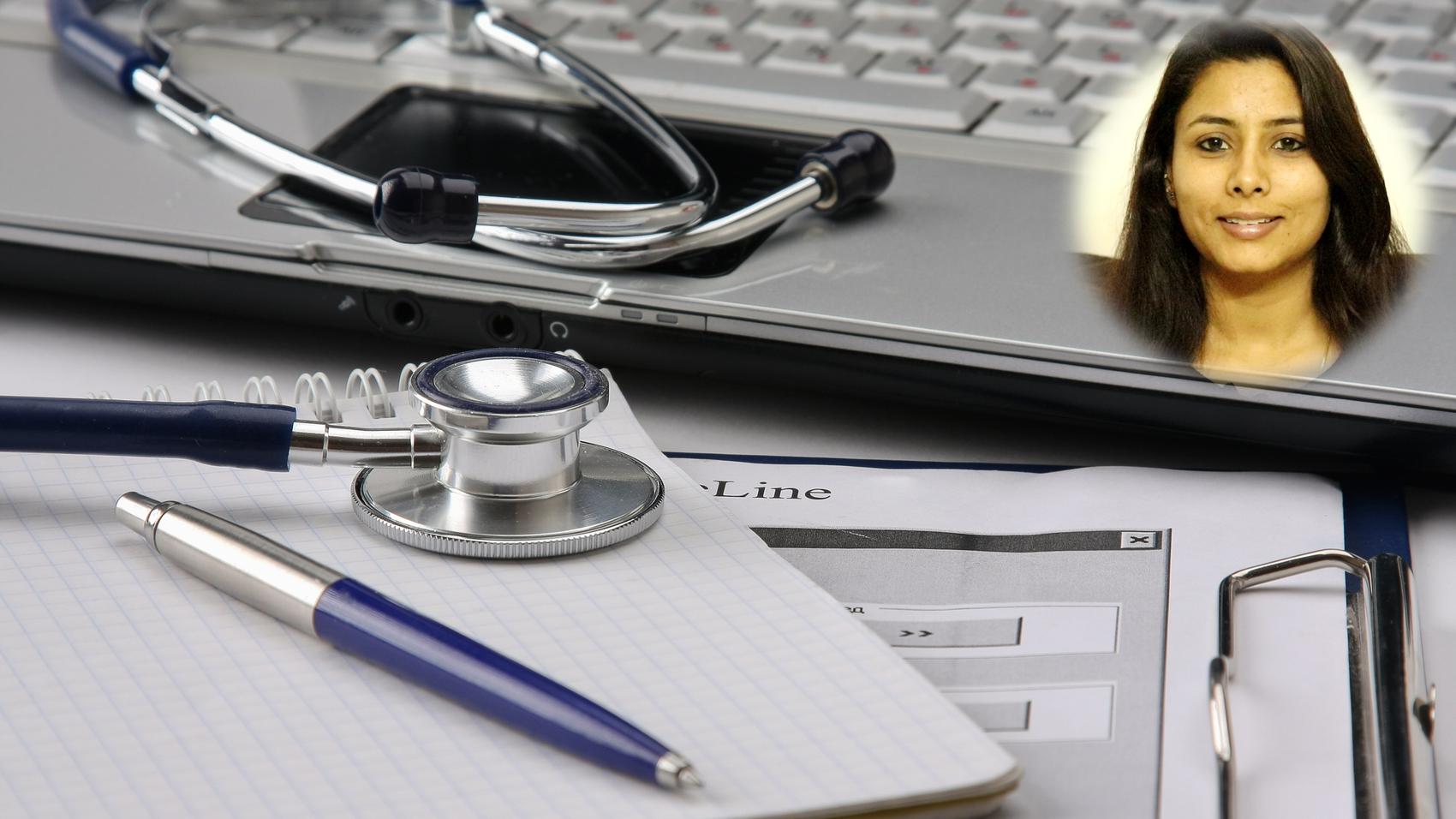 Medical Coding
Anupam Singh
Assistant Manager | nThrive Global Solutions
[ 4 years & 3 months Experience ]
Medical coding is the transformation of healthcare diagnosis, procedures,medical services, and equipment into universal medical alphanumeric codes. The diagnoses and procedure codes are taken from medical record documentation, such as transcription of physician's notes, laboratory and radiologic results, etc.
"After doing my schooling from Delhi Public School Aligarh, I did my B tech from Hindustan College of Science & technology, Mathura. Thereafter, I started working for nThrive Global Solutions as a Medical Coder and gradually was promoted as an Assistant Manager."
---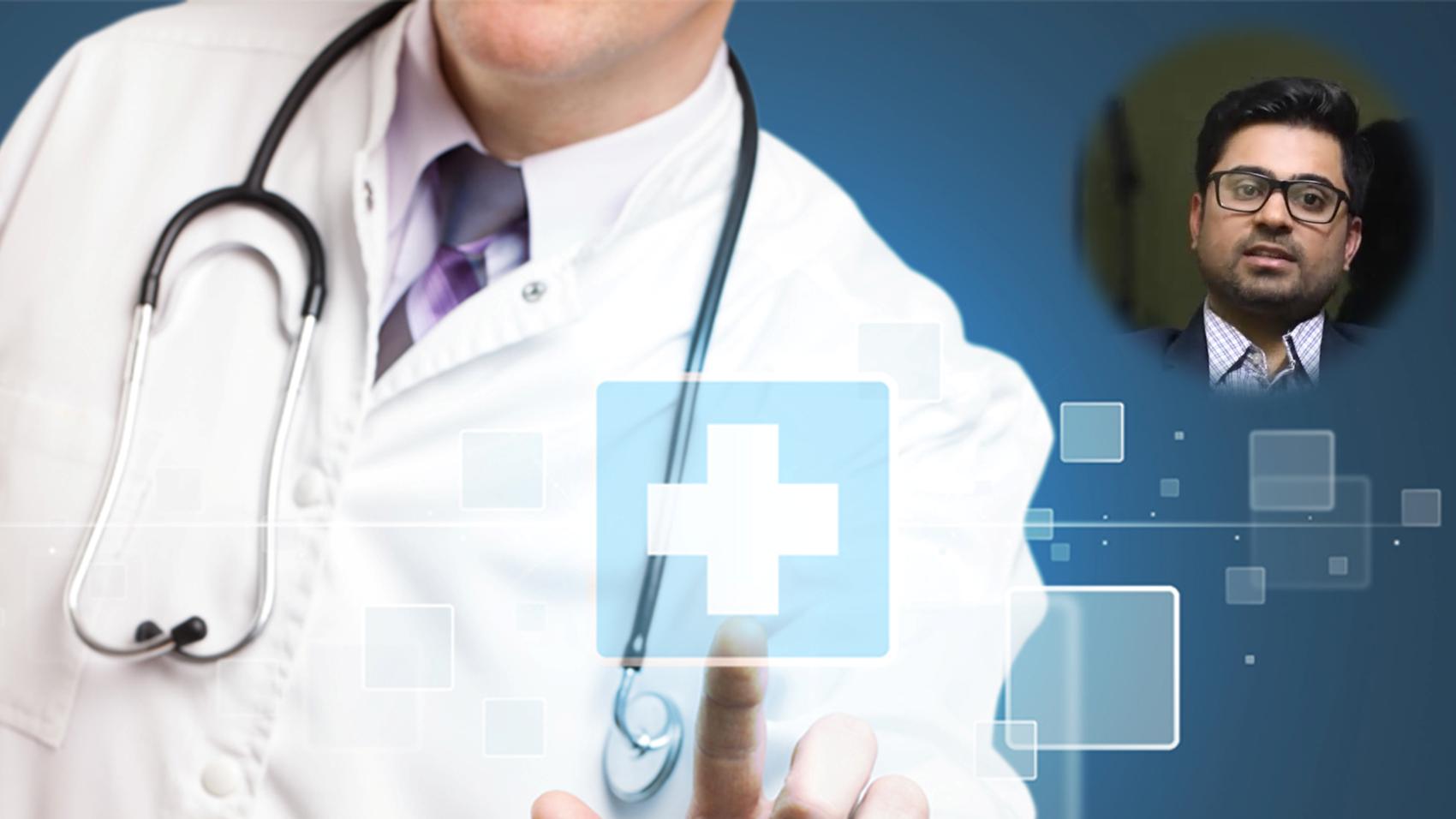 Healthcare Management
Divyam Singh
Co-Founder & Co-Director | Mynah
[ 7 years & 11 months Experience ]
Health management is the field relating to leadership, administration and management of public health systems, health care systems, hospitals, and hospital networks.
"After completing my Masters in Public Health from the University of South Florida, I started working at number of different hospitals and clinics as a Healthcare Analyst where I was looking after the management and administration and providing support to doctors and patients."
---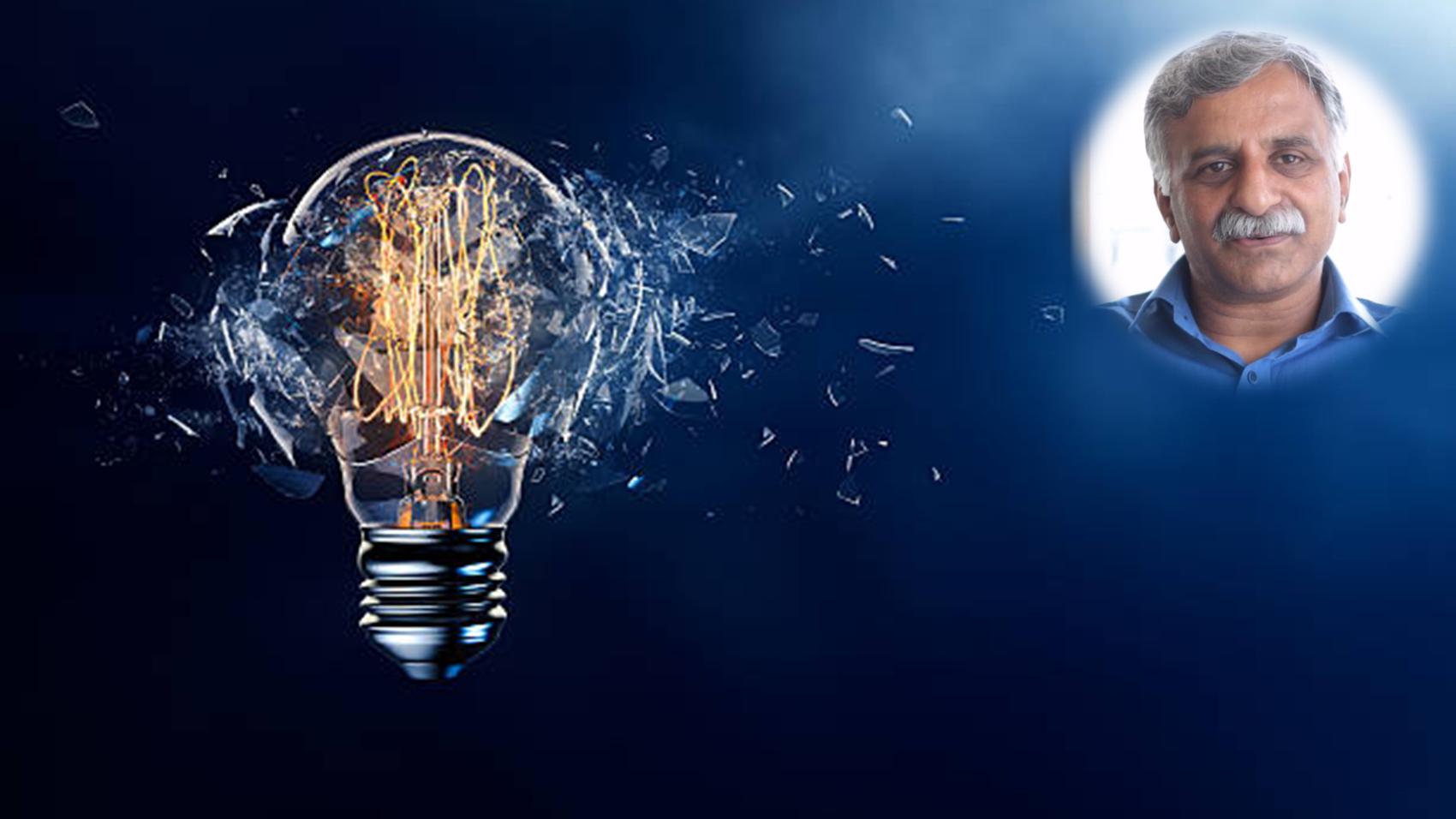 Science & Innovation
Dr Brij Mohan Sharma
Chief Functionary | SPECS
[ 24 years & 9 months Experience ]
Innovation is the application of better solutions that meet new requirements, unarticulated needs, or existing market needs.
"I have done B Sc & M Sc from DAV PG College, Dehradun. I have also done M Phil in Environmental Chemistry and MBA in Marketing from Dr VSM Institute of Management, Dehradun. I have worked with Archaeological Survey of India and in the field of pollution. I am a Science Innovator and Science Communicator. I work as Chief Functionary in Society of Pollution and Environmental Conservation Scientists (SPECS)."
---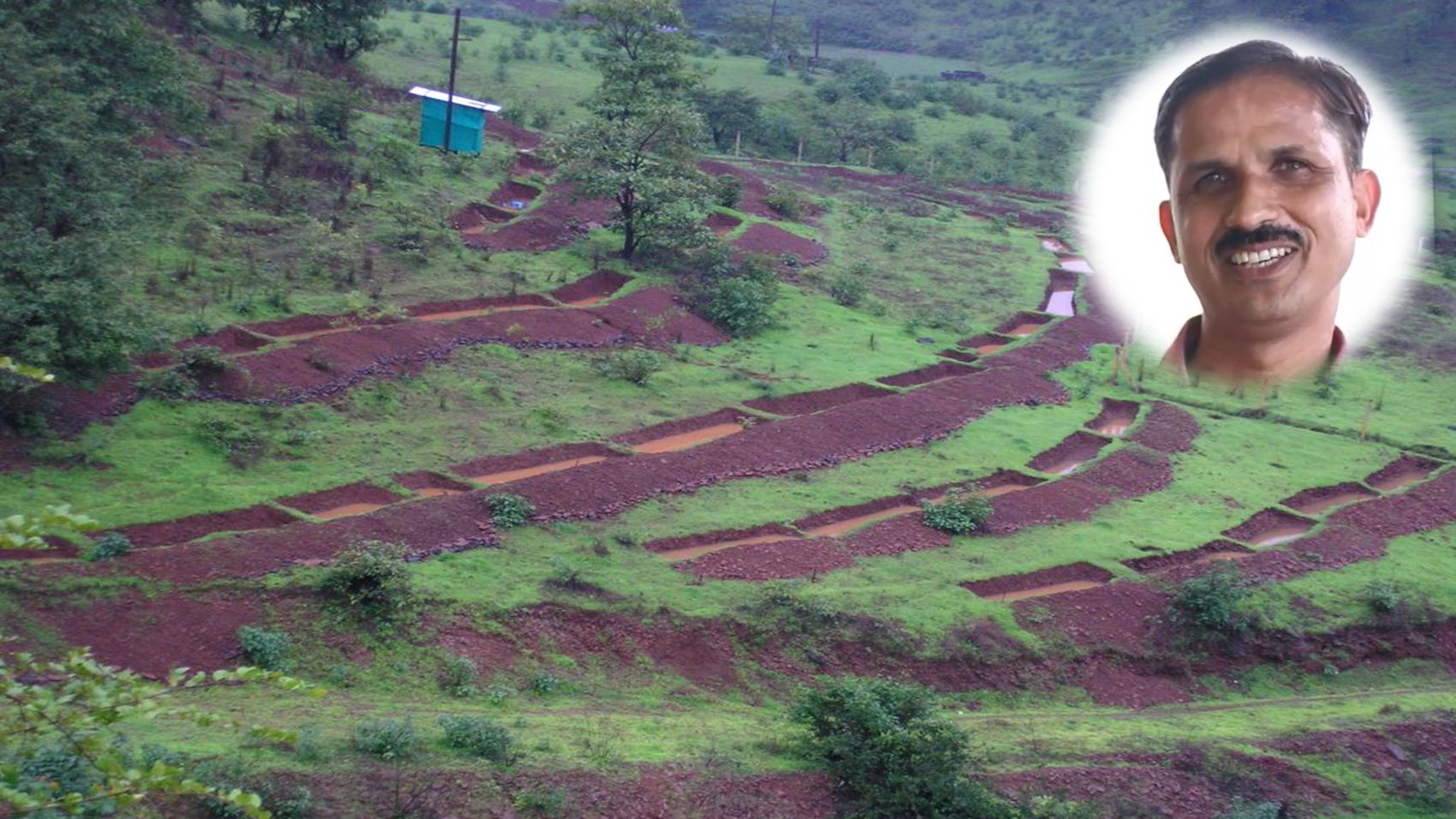 Rain Water Management
Mukesh Chandra Sati
Master Trainer | Himalayan Flora Swayatt Sehkarita
[ 8 years & 9 months Experience ]
Rain water management is the technique of preserving the rain water and a method of getting the water back into the ground instead of it flowing away. Using techniques such as digging trenches also known as thankia, making recharge pits between the trenches which are filled up with small stones and creating large ponds right on top of the hill are effective methods. This is usually done above the villages in the forest areas. Once the ponds are full, the water would flow into the trenches and then into the recharge pits therefore stopping the water from flowing away, preventing soil erosion and other such problems. As a result the important trees such as rhododendrons etc started growing better and the natural resource of the village which had dried up is now full again for the village people to use.
"I attained my B Com and M Com followed by a Diploma in Export Management and Yogic Science. Then I started working on Rain Water Management with Himalayan Flora Swayatt Sehkarita and I am also simultaneously pursuing an MA in Sociology."
---
Healthcare consultants are management analysts employed by the health care industry. They examine the efficiency, profits and structure of the organization and then offer suggestions on methods of improvement. This career requires a minimum of a bachelor's degree, though a master's degree is generally preferred.
"After completing my graduation from Delhi University, I did my MBA from Amity University. I started working with HCL Technology in 2006. I am working as Manager Healthcare Consulting with Accenture since 2013."
---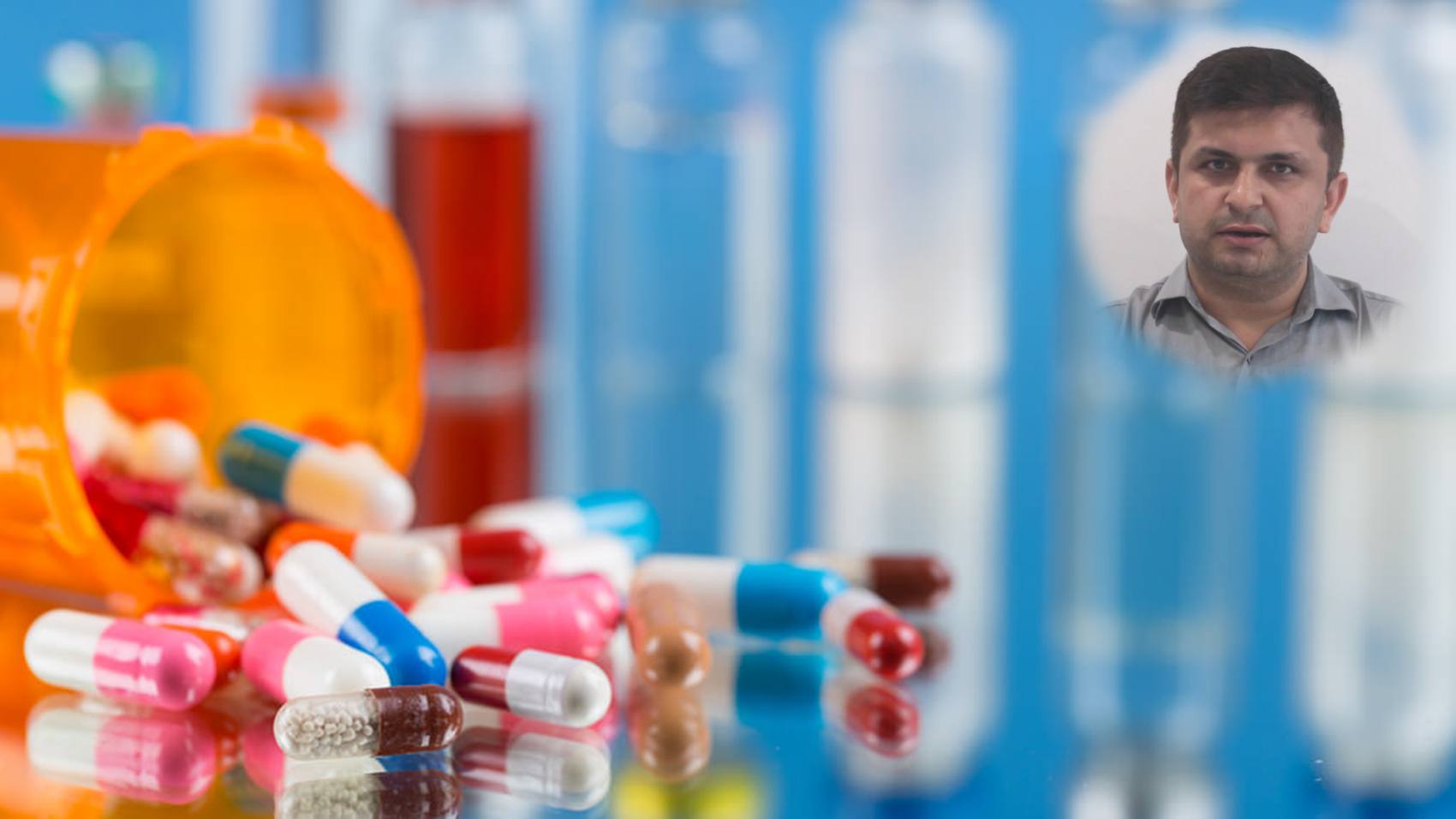 Sales & Marketing in Pharmaceuticals
Anshul Arora
Director | Nutricare Life Sciences Ltd
[ 12 years Experience ]
Sales includes operations and activities involved in promoting and selling goods or services and Marketing is the process or technique of promoting, selling, and distributing a product or service.Training and development is concerned with organizational activity aimed at bettering the job performance of individuals and groups in organizational settings.
"After completing B Com from Delhi University and MBA from North American University, London, I joined my family business Nutricare Life Sciences Ltd, which deals in the production, sales and marketing of organic medicines for animals. I am the director in the company where I mainly manage the sales and marketing of the company."
---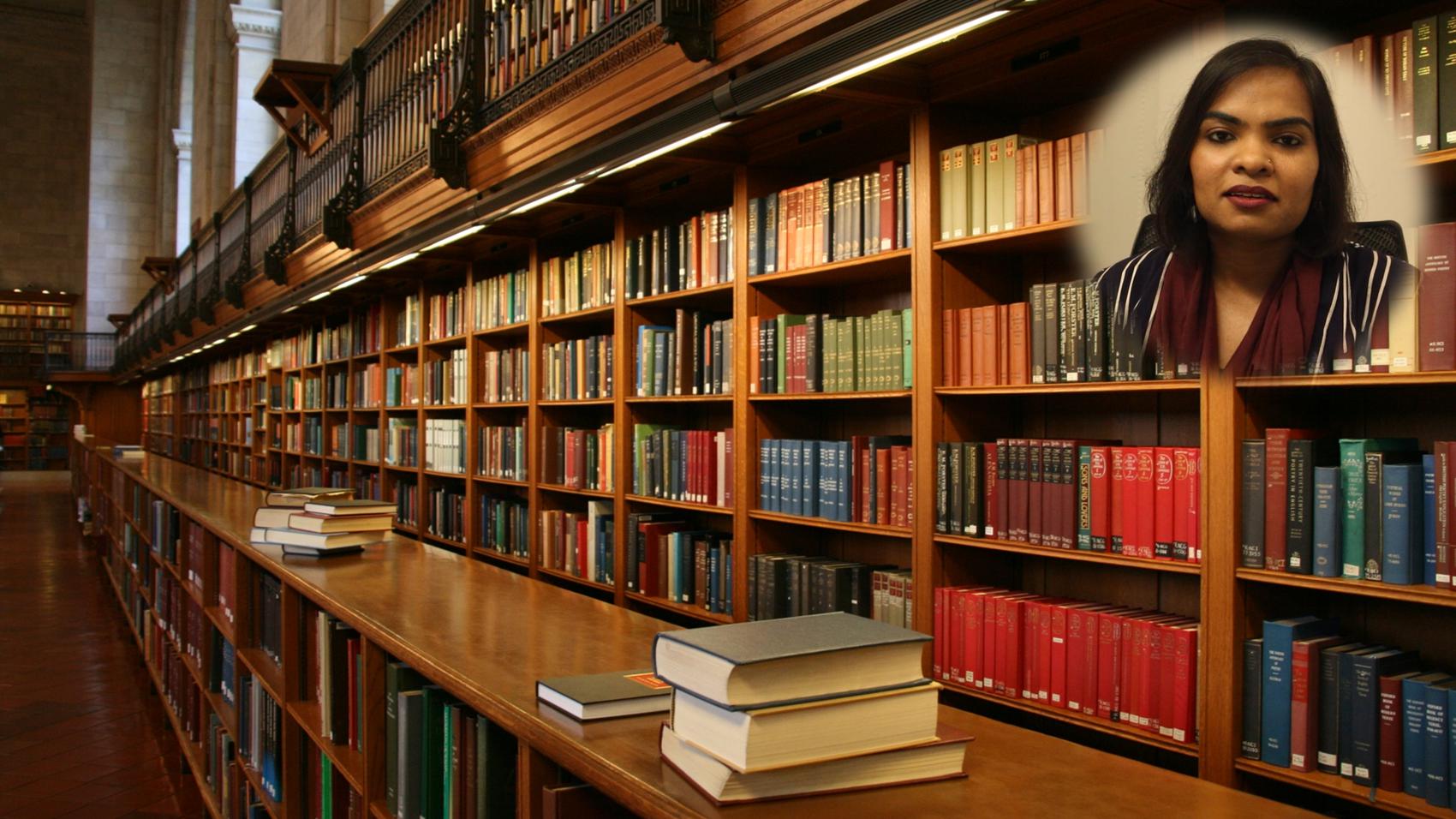 Librarianship
Anupama Saini
Senior Manager - Library | British Council
[ 3 years & 1 month Experience ]
Librarianship involves collecting, organizing, preserving and disseminating information to those who need it. Librarians help their constituencies find and make use of information contained in a collection of various kinds, sizes and resources to support individual needs as well as an organization's strategic goals.
"I graduated in commerce from Delhi University and got placed at EY. I realised my love for books and decided to pursue bachelors & masters in Library Sciences from Delhi University. I also did a diploma in Library Automation & Networking. Soon after that, I got selected at Delhi High Court as an Assistant Librarian and after working there for 1.5 years, I moved to British Council in 2018. I am Senior Manager - Library at British Council."
---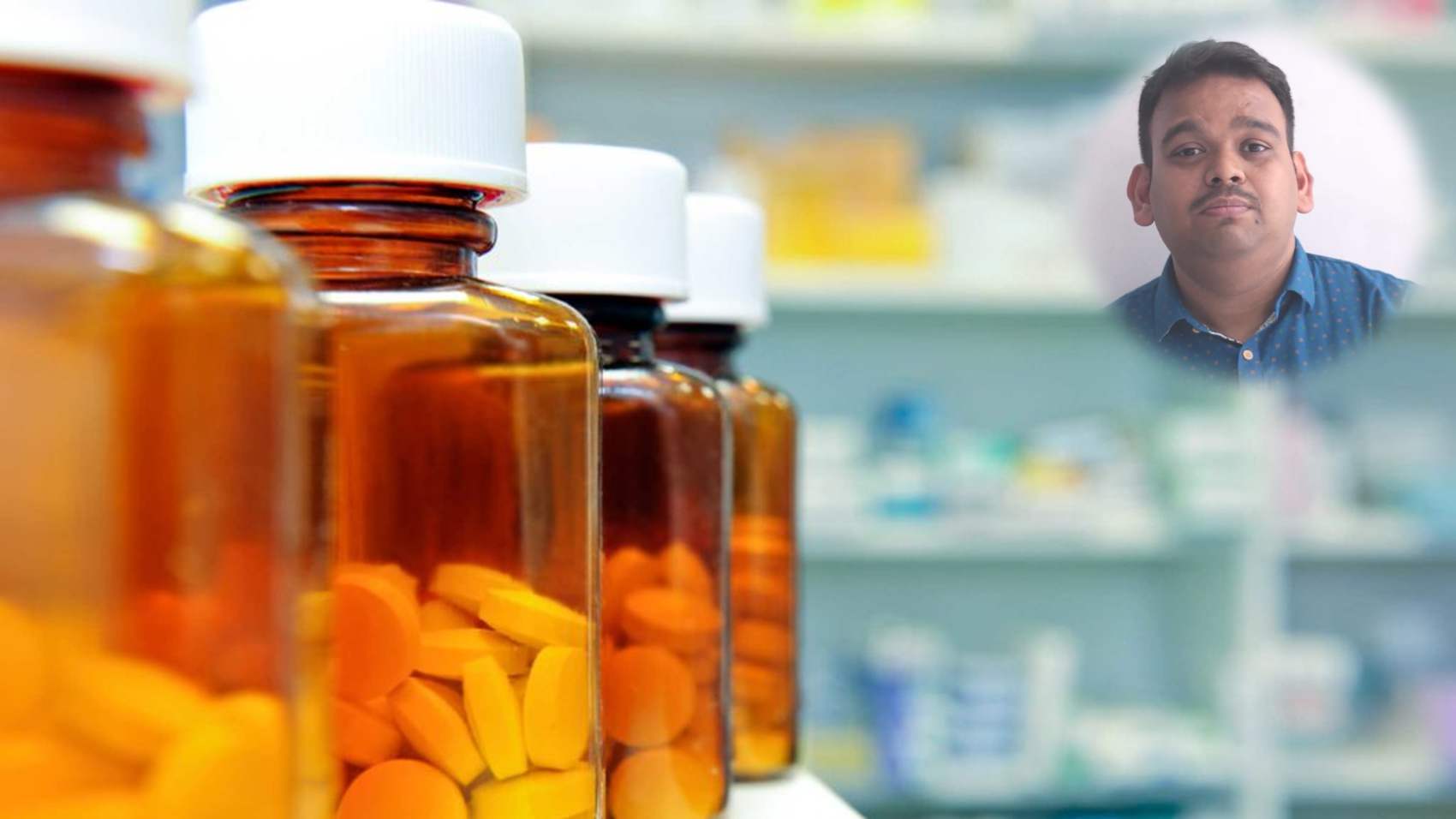 Sales & Marketing in Pharmaceuticals
Rajneesh Negi
Marketing Manager | Arosol Pharmaceuticals
[ 12 years & 8 months Experience ]
"Selling" or making sales consists of interpersonal interaction-the one-on-one meetings, telephone calls and networking-that you engage in with prospects and customers. The term "marketing" encompasses programs businesses use to reach and persuade prospects, including advertising, public relations, direct mail and more.
"After completing B Pharma from SBSPGIMS, Dehradun and MBA from IMS, Ghaziabad, I started working in sales and marketing field for various companies. In 2016, I started working for Arosol Pharmaceuticals as a marketing manager and since then I am working there."
---
Library Science is an interdisciplinary or multidisciplinary field that applies the practices, perspectives, and tools of management, information technology, education, and other areas to libraries; the collection, organization, preservation, and dissemination of information resources; and the political economy of information.
"I have done B Sc, M Sc, MBA in Marketing Management, B LISc, M LISc, PG Diploma in Computer Applications and a Ph D in Marketing of Special Library Services. I am working in TERI since 1990 as a Fellow in it's library."
---
IOT Presales specialist designs, presents, demonstrates the enterprise architecture for their assigned IOT domain(s), and provide technical consulting to medium to large corporate and government organizations. It also requires to understand customer requirements and provide consultation/ design on the architecture and solution.
"After completing my graduation, I started working as a Java developer. Then I switched to the front end angular development and also worked as an angular developer. Currently, I am working as an IOT Presales specialist with PTC and looking after presales of their products."
---
[Install the LifePage App to access all Talks]
---