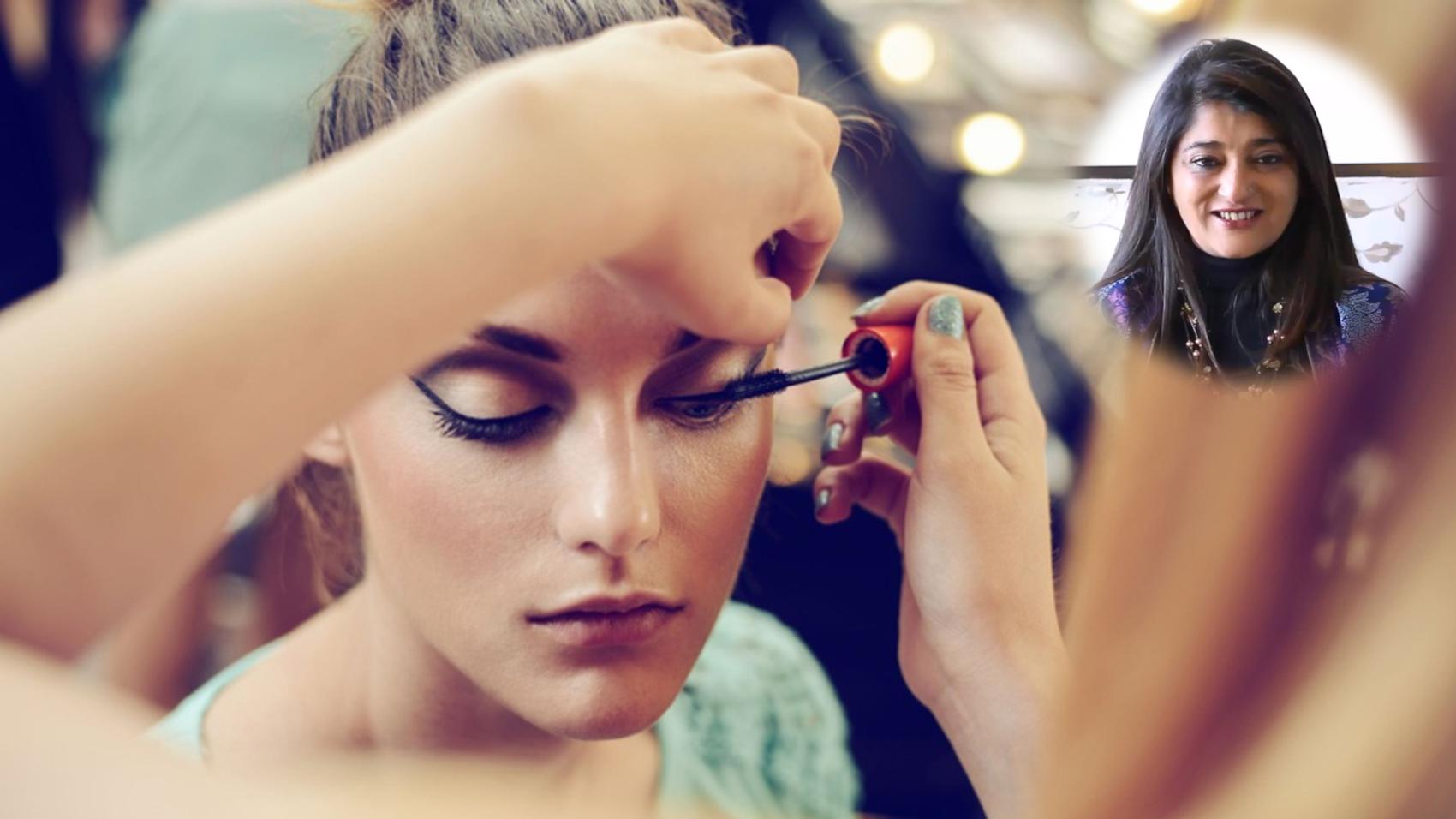 Makeup Artistry
  Notably:
Owner & Stylist
  In:
Affinitiy Express
11 years
& 8 months [Jun 2006 - Feb 2018]
LifePage Career Talk on Makeup Artistry
http://www.lifepage.in/Career.php?id=20180209-0002&in=Career-in-Makeup-Artistry
Full Talk:
https://lifepage.app.link/20180209-0002
Trailer:
By Gayatri Dewan
[Owner & Stylist in Affinitiy Express]
What is Makeup Artistry?
Gayatri Dewan: "A make-up artist or makeup artist is an artist whose medium is the human body, applying makeup and prosthetics for theatrical, television, film, fashion, magazines and other similar productions including all aspects of the modeling industry."
How I got into Makeup Artistry?
Gayatri Dewan: "After completing my education, I started my own Salon by the name of Mantra by Gayatri which became Affinity Express after joining hands with Affinity brand in Makeup and Hair. I am also working as a Stylist over there."
(Makeup Artistry, Gayatri Dewan, Affinity Express, Makeup, Beauty, Styling, Makeup Artist)
[This Career Talk covers]
What Is:
1)
Makeup Artistry
Education:
2)
Products
3)
Skin Types
4)
Makeup Tools
5)
Application Techniques
6)
Stepwise Procedures
Skills:
7)
Creativity & Imagination
8)
Color Blending
9)
Client Handling
10)
Personal Grooming
11)
Patience
Positives:
12)
Creative Satisfaction
13)
Fame
14)
Stay Updated
15)
Stay Groomed
Challenges:
16)
Precision
17)
Negative Feedback
18)
Time Management
A Day Of:
19)
Makeup Artistry