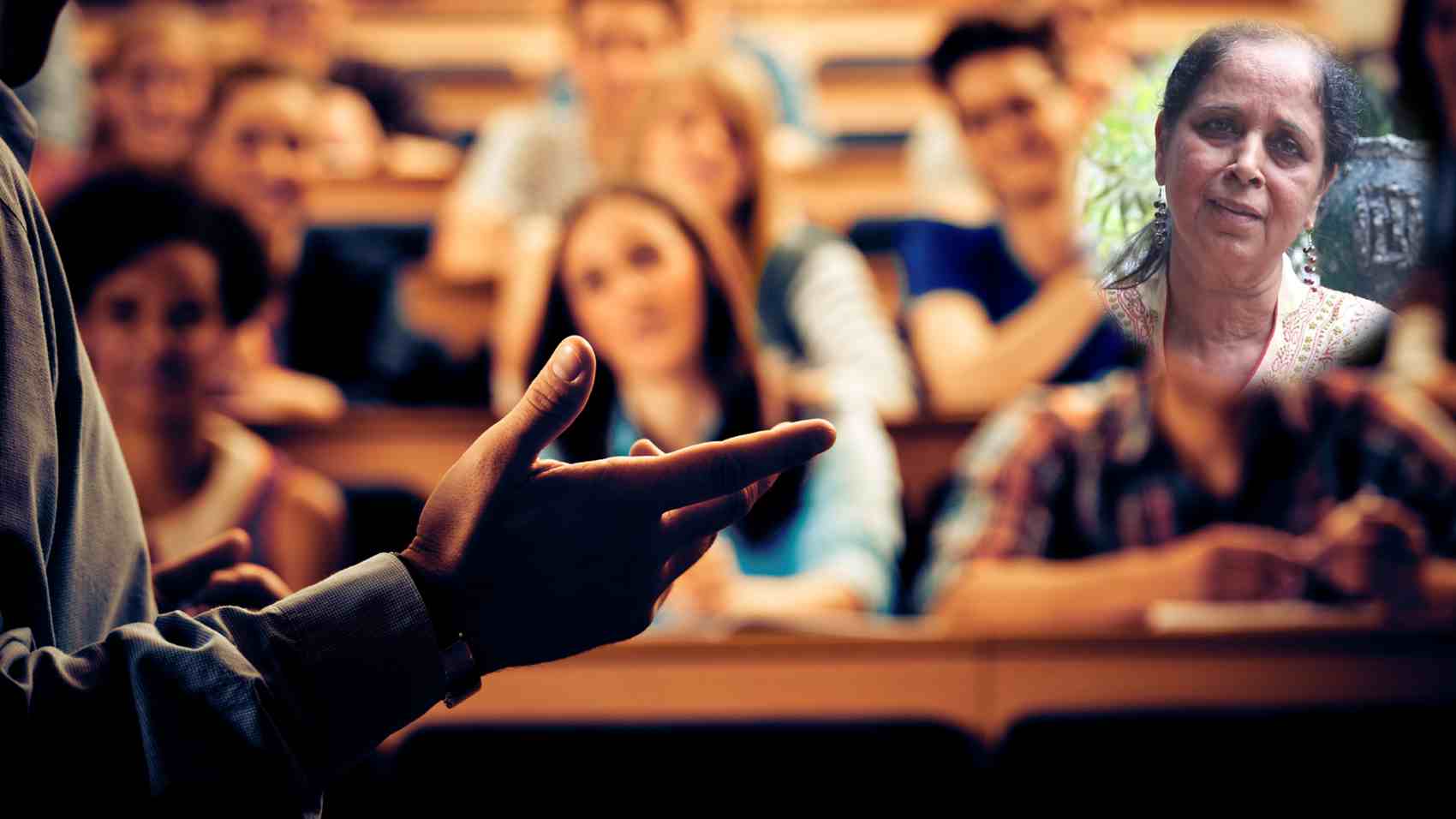 Teaching Political Science
Jyoti Hirani
PGT Political Science Teacher | The Mother's International School
[ 33 years & 2 months Experience ]
| | |
| --- | --- |
| | |
LifePage Career Talk on Teaching Political Science
http://www.lifepage.in/Career.php?id=20180715-0001&in=Career-in-Teaching-Political-Science
Full Talk:
https://lifepage.app.link/20180715-0001
Trailer:
By Jyoti Hirani
[PGT Political Science Teacher in The Mother's International School]
What is Teaching Political Science?
Jyoti Hirani: "Teaching is the process of attending to people s needs, experiences and feelings, and making specific interventions to help them learn particular things. They are grouping together teaching, learning and assessment. Political science is a subject which deals with systems of governance, and the analysis of political activities, political thoughts, and political behavior. It deals extensively with the theory and practice of politics which is commonly thought of as determining of the distribution of power and resources."
How I got into Teaching Political Science?
Jyoti Hirani: "After doing my schooling from St. Mary Convent Senior Secondary School, Ajmer, I did my BA (Honors) & MA in Political Science from Govt College, Ajmer. Thereafter, I did my B Ed from DAV College, Ajmer and then did Ph D in Political Awakening and Freedom Movement in Ajmer (1857-1947) from University of Rajasthan. In 1985, I started teaching as a PGT Political Science at St Anthony Senior Secondary school and currently teaching at The Mother s international School, New Delhi. I have more than 30 years of experience in teaching. I received the State Teachers Awards in 2015 by the Delhi Government for my exceptional devotion and was also awarded National Teacher's Award in 2017 by CBSC. I have written a book named Political Theory based on class XI syllabus and my book was appreciated & awarded by NCERT."
(Teaching Political Science, Jyoti Hirani, The Mother s International School, PGT Political Science, Teacher, Current Affairs, National Teachers Award, Professor, Sociology)
[This Career Talk covers]
What Is:
1)
Teaching Political Science
Education:
2)
Indian Constitution
3)
ICT
4)
International Relations
5)
Policy Decisions
6)
Social Science Disciplines
7)
Teaching Methods
Skills:
8)
Communication Skills
9)
Presentation Skills
10)
Upgradation
Positives:
11)
Shaping Student s Future
12)
Monetary Benefits
13)
Recognition
Challenges:
14)
Lack Of Awareness
15)
24*7 Work
A Day Of:
16)
Teaching Political Science