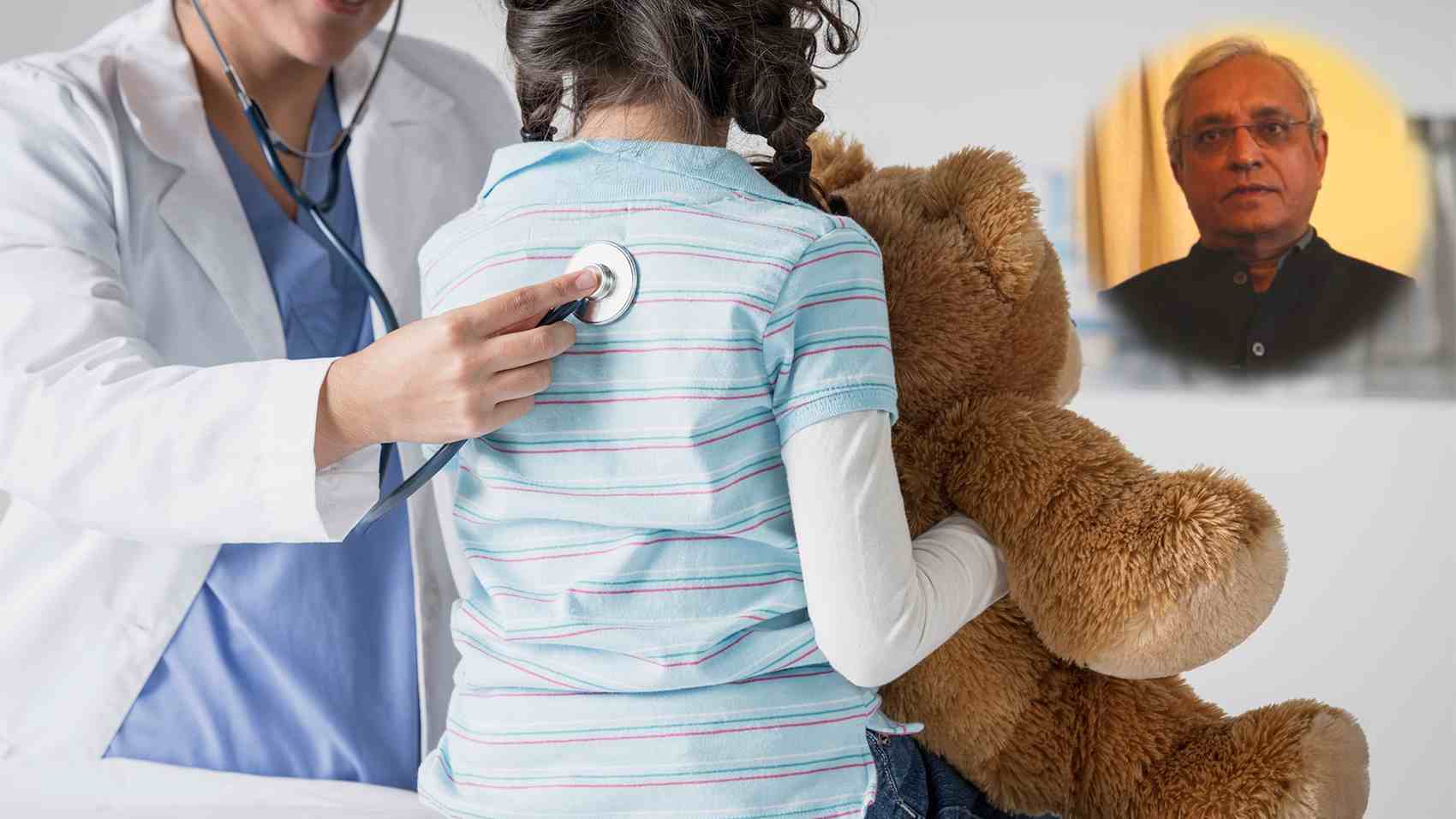 Neurodevelopmental Paediatrics
Dr Ajay Sharma
Consultant Paediatrician | Various Medical Assignments
[ 40 years & 3 months Experience ]
LifePage Career Talk on Neurodevelopmental Paediatrics
http://www.lifepage.in/Career.php?id=20181129-0002&in=Career-in-Neurodevelopmental-Paediatrics
Full Talk:
https://lifepage.app.link/20181129-0002
Trailer:
https://www.youtube.com/watch?v=K7q85QfnJoE
By Dr Ajay Sharma
[Consultant Paediatrician in Various Medical Assignments]
What is Neurodevelopmental Paediatrics?
Dr Ajay Sharma: "Neurodevelopmental pediatricians evaluate and treat infants, toddlers and children who show signs of motor and developmental delays. Pediatric behavior health is also a part of neurodevelopmental pediatrics. Developmental pediatrics helps kids who have motor, speech, social or learning delays (developmental disorders in children)."
How I got into Neurodevelopmental Paediatrics?
Dr Ajay Sharma: "After doing education I started working as a consultant neurodevelopmetal paediatrician and clinical director in the Evelina London, Guy's and St Thomas' Hospital, UK. I have extensive clinical and teaching experience of the child development and developmental disorders. I have also co-authored two books on child development (From Birth to Five Years - Children's Developmental Progress and Practical Developmental Examination). I also volunteer with the Latika Roy Foundation in India helping them with medical consultancy, running parents' groups, teaching on courses and setting up a website www.enablenet.info."
Dr Ajay Sharma's LifePage:
http://www.lifepage.in/page/ajaysharma
(Neurodevelopmental Paediatrics, Dr. Ajay Sharma, National Health Service, Neurodevelopmental Disorders, Doctor, Paediatric Medicine, Developmental Neuropsychiatry Clinic, Brain Malformations, Intellectual Disorders, ADHD, Autism, Child Development)
[This Career Talk covers]
What Is:
1)
Neurodevelopmental Paediatrics
Education:
2)
Anatomy and Physiology
3)
Child Development
4)
Developmental Disorders
5)
Disability
Skills:
6)
Clinical Skills
7)
Communication
8)
Empathy
9)
Teamwork
10)
Organizational Skills
Positives:
11)
Sense of Fulfilment
12)
Learning
13)
Societal Impact
14)
Monetary Benefits
15)
Respect and Recognition
Challenges:
16)
Emotionally & Physically Demanding
17)
Economic Challenges
A Day Of:
18)
Neurodevelopmental Paediatrics