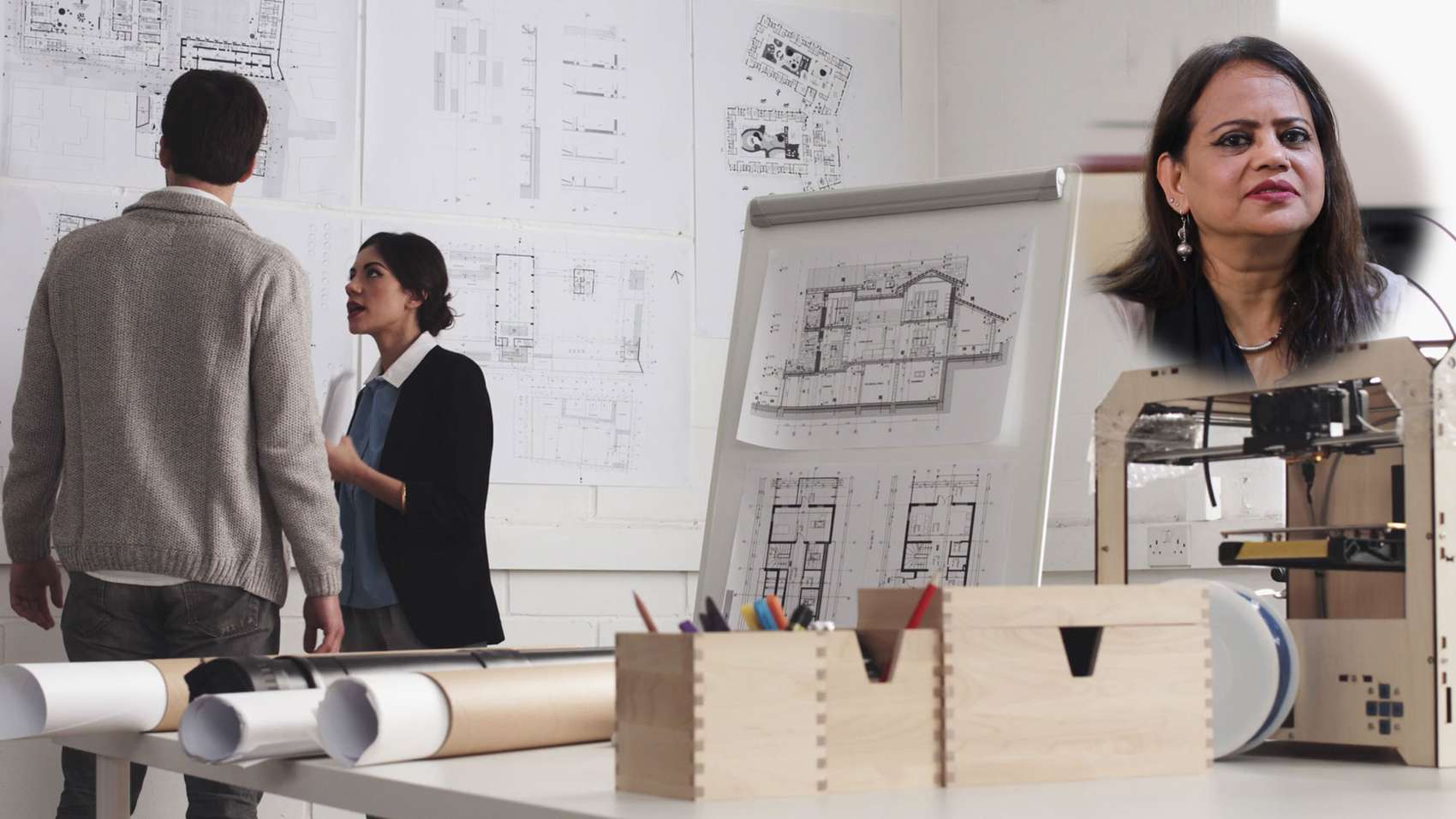 Architecture
Chhabi Mishra
Director (Architecture Department) | DIT University
[ 27 years Experience ]
| | |
| --- | --- |
| | |
LifePage Career Talk on Architecture
http://www.lifepage.in/Career.php?id=20180907-0002&in=Career-in-Architecture
Full Talk:
https://lifepage.app.link/20180907-0002
Trailer:
By Chhabi Mishra
[Director (Architecture Department) in DIT University]
What is Architecture?
Chhabi Mishra: "Architecture is both the process and the product of planning, designing, and constructing buildings or any other structures."
How I got into Architecture?
Chhabi Mishra: "After completing my B Arch from JJ College of Architecture, Mumbai and Masters in Landscape Architecture from University of Wisconsin Madison, US, I started working as Campus Master Planner/Project Manager at SmithGroup JJR, Ann Arbor, Michigan. I worked there for almost 8 years and later I started working with J Robert Anderson as a Senior Planner. I have worked with many other international organizations like Bosse and Turner, Austin TX, Neighborhood Planning and Zoning Department. In 2009, I came back to India and in 2014, I joined GD Goenka University and founded the Architecture Department of GD Goenka University. In May 2018, I joined DIT University as the Director of Architecture Department."
(Architecture, Chhabi Mishra, DIT University, Director, Architecture Department, Architect, Designing, Constructing Buildings, Structures, Business Architecture, Urban Design, Landscape Architecture, Interior Architecture)
[This Career Talk covers]
What Is:
1)
Architecture
Education:
2)
Physics, Chemistry & Mathematics
3)
Designing
4)
Construction
5)
Management
6)
Emerging Technology
7)
Humanities
8)
Psychology
Skills:
9)
Drawing & Sketching
10)
Communication Skills
11)
Project Management
12)
Team Work
13)
Entrepreneurial skills
14)
Leadership Skills
15)
Community Engagement
Positives:
16)
Highly Creative Field
17)
Growth Opportunities
18)
Mother of all Profession
19)
Individualistic
Challenges:
20)
Unawareness on role of Architecture
21)
Unwillingness to Accept
22)
Labour Intensive
23)
Ethical Challenges
24)
Competition
A Day Of:
25)
Architecture