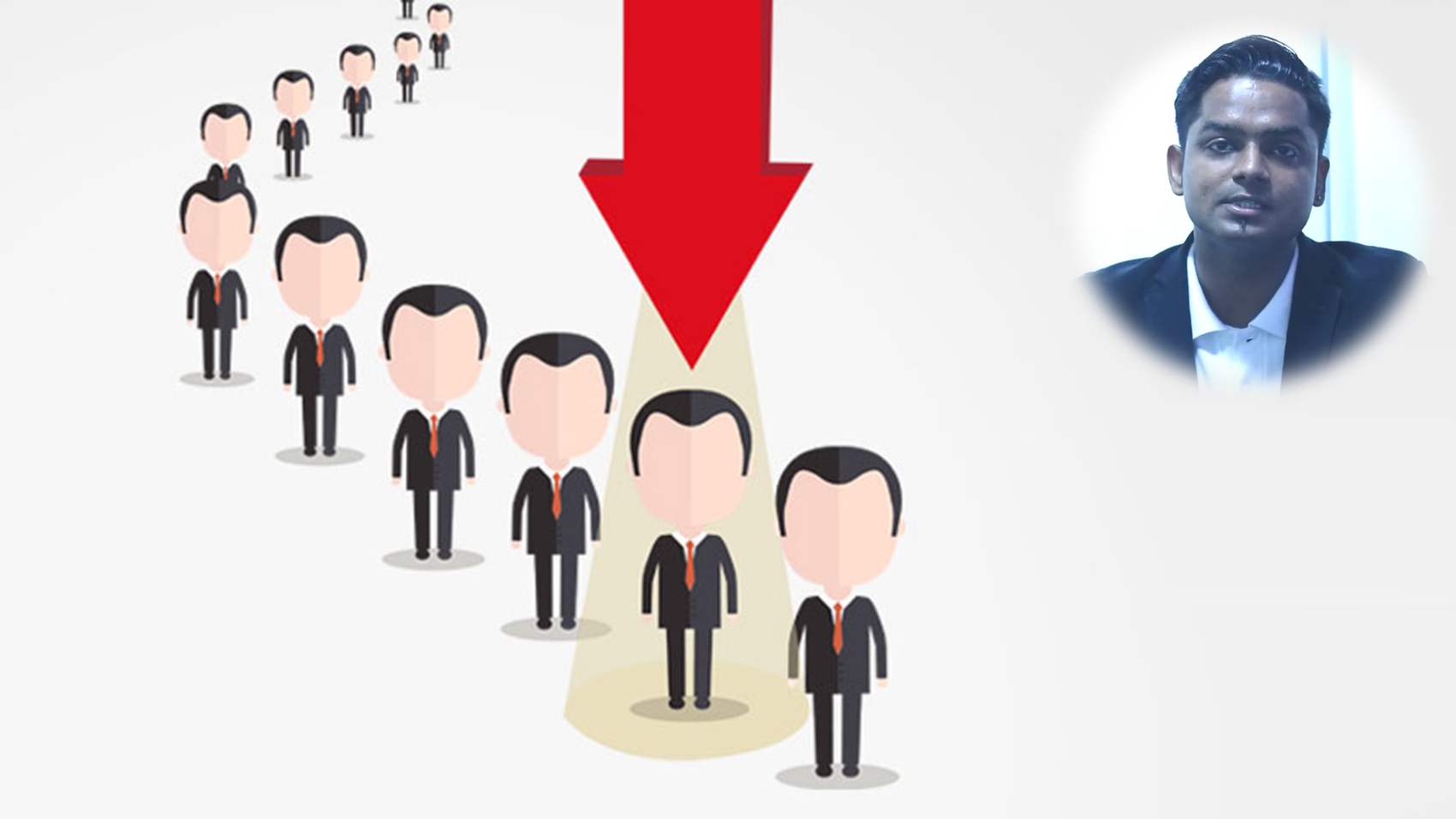 H R Recruitment
  Notably:
HR Recruiter
  In:
Fly Square Solutions
0 years
& 6 months [Jan 2018 - Jul 2018]
LifePage Career Talk on H R Recruitment
http://www.lifepage.in/Career.php?id=20180714-0004&in=Career-in-H-R-Recruitment
Full Talk:
https://lifepage.app.link/20180714-0004
Trailer:
By Krishna
[HR Recruiter in Fly Square Solutions]
What is H R Recruitment?
Krishna: "HR Recruitment refers to the overall process of attracting, shortlisting, selecting and appointing suitable candidates for jobs within an organization."
How I got into H R Recruitment?
Krishna: "After completing BCom from MGKVP, Varanasi and Diploma in Microfinance from BHU, Varanasi, I did Post Graduation in Management from Doon Business School and Strategy Management from Airllanga University, Indonesia and joined Fly Square Solutions as a HR Recruiter."
(HR Recruitment, Krishna Jaiswal, Fly Square Solutions, HR Recruiter, Job Analysis, Sourcing, Interview, Hiring, HR)
[This Career Talk covers]
What Is:
1)
HR Recruitment
Education:
2)
Industry Relations
3)
Computer Knowledge
4)
Data Management
Skills:
5)
Analysing Job Description
6)
PR Skills
7)
Sales Strategy
8)
Communication
9)
Sourcing
10)
Decision Making
11)
Team Management
12)
Interviewing Skills
13)
Mind Reading
Positives:
14)
Respected Profession
15)
Network Building
16)
Industry Knowledge
17)
Monetary Potential
Challenges:
18)
Lack of Talent
19)
Meeting High Targets
20)
Long Working Hours
21)
Turn-up Ratio
A Day Of:
22)
HR Recruitment